Albums you missed this summer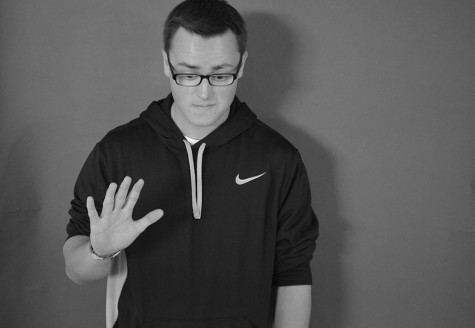 More stories from Zach Smith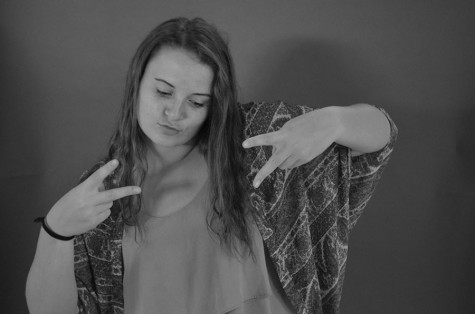 More stories from Hannah Scherer
Passenger – "Whispers"
After Mike "Passenger" Rosenberg exploded onto the scene this past year with twinkly ballad, "Let Her Go," he didn't stop and relish in his success. He got right back into the studio and started recording the tracks to "Whispers," his fifth studio album. While there isn't much deviance from the style of his debut 2009 album "Wide Eyes Blind Love," Passenger produced a solid record that deserves attention.
Sticking to his classic, low-impact, easy-listening tone, Passenger released eleven songs paired with seven acoustic versions of tracks from the record, a brilliant way to stay close to his roots and prove that no matter how popular Rosenberg becomes, he will always be good at simply playing guitar and writing music.This marks the first time many of his songs were studio produced, even after playing them live for years––a welcome surprise for many loyal fans.
To Rosenberg, it's more than putting words and a beat together; he tells stories through his work. The most brilliant thing about Passenger has always been his lyricism, executed well on the record as he takes you on a journey, or a road trip of sorts, through his challenges, struggles, and a few happy spots that compose a tender, moody album. He draws on examples from his life and people he's met, as revealed in "Riding to New York," which, by the way, gives a shout-out to Minnesota, as he tells of a man he met at one of his tour stops. "Heart's on Fire" is another highlight, perhaps made greater by its aforementioned acoustic version. Many carry the shared theme of confusion and finding one's place in their twenties, such as "Rolling Stone," which echoes the light heartedness of "Let Her Go," and "27."
Bleachers – "Strange Desire"
When Fun.'s lead guitarist Jack Antonoff announced he was developing a side-group called Bleachers, I had no idea he was producing the soundtrack to a John Hughes movie. With the 80's synth sound and emotional center of Bleachers' debut album "Strange Desire," Antonoff and the members of his pre-Fun. group Steel Train might as well have been scoring a revamp of the Breakfast Club. The brilliant combination of pop-synth and tribal drums throughout the eleven track album are simply a welcome aid in the production of a record based on Antonoff's incredibly sincere lyricism.
The album kicks off epically, with the semi-repetitive "Wild Heart" echoing a vocal audio recording placed behind the synth and soaring choruses that set the tone for the rest of "Strange Desire." Anthemic highlights follow, with "Rollercoaster," "Shadow," and the summer smash, "I Wanna Get Better," using Antonoff's apparent love of choral chanting to great effect, creating lasting impressions of powerful sound. After this thematic burst arises the slower paced "Wake Me," a haunting surf-pop track, and the disappointing snooze of the record, "Take Me Away," featuring the usually impressive "dream pop" singer, Grimes.
The biggest surprise off the record comes in "I'm Ready to Move On/Wild Heart Reprise," a dreamy and stirring track featuring Yoko Ono–activist, singer, and widow of former Beatle, John Lennon. The album caps off decently with "Who I Want You to Love," a subpar track until the 3:40 mark when the synth fades into a simple, yet stunning, piano layer, which, when combined with the emotionally charged recording from "Wild Heart," makes for a beautiful last minute of Bleachers' debut album.
Jesse McCartney – "In Technicolor"
The teenage crooner who brought girls everywhere the classic, "Beautiful Soul," is back and cheesier than ever. Though his new album, "In Technicolor," presents a fresh sound for the now 27-year-old artist, Jesse McCartney's lyricism hasn't changed one bit. He has a writing credit on nearly every song, so there's no way to void the fact that McCartney has maintained the same message coming from his music since his last release in 2008, one of pure focus on the females in his life that tends to come off as cocky and annoying.
Despite the shallow nature of the songs, the sound does work for McCartney. He's drawn on the pop music that surrounded him in his youth, with many tracks heavily influenced by artists such as Prince and Michael Jackson. The few highlights from the album include catchy anthems such as "Young Love," and "Superbad" that are clearly reliant on pop hits of the late 80's and early 90's for their tone, as well as the slower "The Other Guy," a song sappy enough to make even Tywin Lannister sob with pity for McCartney and his blatant girl problems.
OK GO – "Upside Out"
Though it may only be a four-song EP, OK Go's "Upside Out" gives other summer releases a run for their money. The second track of the album, "The Writing's on the Wall," has been the track best received by the larger pop culture sphere since its June 17 release. It sticks to the familiar OK Go tone of an almost psychedelic mix of synth, live instruments, and solid backing vocals, while perhaps becoming a bit more radio friendly.
While OK Go's music itself is attention grabbing, a new release came with a new, classically viral, music video. The group has a history of brainstorming creative ideas and bringing them to life through brilliantly executed videos. Whether it's a four minute long Rube Goldberg Machine that earns 45,000,000 hits on Youtube, or the four members successfully dancing and maneuvering on fast-moving treadmills for the entirety of their first major single, "Here it Goes Again," for 22,000,000 views, OK Go knows how to keep an audience captivated. The mentally stimulating video that takes viewers on a single-take, brain twisting journey for "The Writing's on the Wall" has only been out since mid-June and has just over 10,000,000 views, a statistic that reveals just how relevant OK Go has remained since their first album was released in 2002.
The lead track, "Turn Up the Radio," could pass for a bonus single off the Chicago-based group's 2005 album, "Oh No," and they end their EP with a bang that comes in the form of the pseudo-power ballad, "The One Moment." "The One Moment" closes "Upside Out" fantastically, balancing hard instrumentals with gradually softening vocals.
Trampled by Turtles – "Wild Animals"
Duluth natives and "newgrass" smash Trampled by Turtles released their seventh studio album in ten years over the summer, and, in keeping with the trend of the other six albums, it does not disappoint. The raw energy and passion displayed through each track on "Wild Animals" leads to a brilliant complete package for the affectionately known Trampled, keeping the massive Minnesota fanbase invested.
Overall the album follows a sometimes haunting tone, and it's only fault comes in the interruption of tracks such as" Come Back Home," which on its own is a solid offering, but breaks the flow of the album as a whole. With each record it's become more and more clear that Trampled care more about crafting the songs than about precision or popularity.
That messy, dreamy tone is set from the get-go with "Wild Animals," and reemphasized with slow, bluegrass masterpieces like "Lucy," "Ghosts," and "Nobody Knows," the last of which ventures into an almost gospel-influenced territory. This is just one of the instances when Trampled's classic banjo sound was substituted for a softer violin, keeping in trend with their melodically slowest release to date. Though it may be a softer and slower Trampled by Turtles than fans are used to, their lyricism and art is, again, unparalleled, and deserves attention beyond the Minnesota music scene.