Zach Zeman, Varsity Writer
May 6, 2019
As the springtime rolls around again, the boys' lacrosse team prepares for another successful year. Lead by captains Shay Kinney, Seamus Foley, Jack Budniewski, Tucker Turritin,...
Laura Jennings, Staff Writer
May 5, 2019
This spring, the boys' golf team begins their highly anticipated season. With the loss of dedicated seniors last year, the team is hoping to continue their success with...
Ana McDonough, Staff Writer
May 3, 2019
The warming temperatures are upon us meaning, spring sports have arrived. Track season is here, and the team is ready to run. The captains: Dominic Pellegrene, Aidan Luebke,...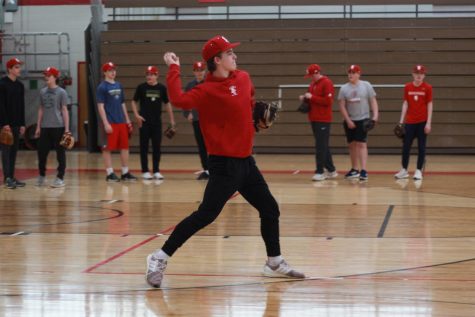 Luke Mathwig, Staff Writer
April 30, 2019
As the warmth of springtime comes so does the beginning of the BSM boys' varsity baseball season. The team is lead by five captains: junior Zach Carden, and seniors Matthew...