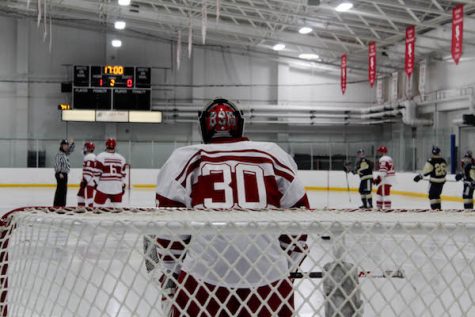 Dylan Hoen, Staff Writer
3 days ago
Wanting to stand there, even though fully padded, and have people fire hard, rubber discs at you anywhere between 75-90 MPH would seem to be a bit of a crazy notion. If tha...
Braeden Fitzgerald, Staff Writer
3 days ago
Benilde-St. Margaret's has an abundance of new teachers this year. One of them already has his roots deeply embedded into the BSM community. Jake Ingalls, a 2008 graduate o...
Quinn Ehlen and Megan Olk
January 11, 2018
Being a private school in the city of St. Louis Park, it is inevitable that BSM has a cross-town rivalry in almost every sport with the Orioles. Boys' hockey is a more recent...
Brendan Amaris, Staff Writer
January 11, 2018
On December 21, the first Friday of Christmas break, the BSM alpine ski team headed to the Wild Mountain Invite at Wild Mountain. The Wild Mountain Invite is an one-day c...