Alex Kang, Varsity Writer
May 29, 2018
Softball is back in action. After finishing the season 13-7, the Red Knights are hoping for a State Championship bid. This year, the team is lead by seniors Hattie Hoffman,...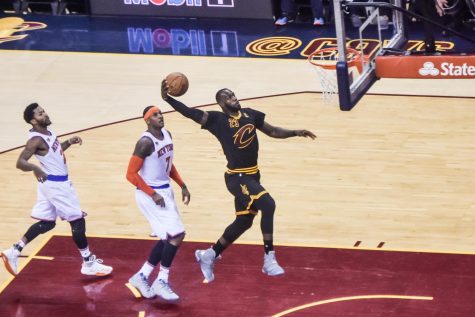 Turner Wine, Staff Writer
May 29, 2018
Lebron James is not only the best basketball player on the planet but the most powerful athlete on earth.  Fueled by his competitive edge and desire to win, Lebron James...
Luke Coughlin, Staff Writer
May 8, 2018
With the grass beginning to break through the snow and the conclusion of the Masters, many sports fans are turning their attention to the BSM boys' golf season. Coming...
Megan Olk, Staff Writer
May 2, 2018
The BSM baseball team has faced many changes since last year, but they have high hopes for their upcoming season. With lofty goals on their minds, the team has been practicing...
Flynn Skahan
Graphic Designer