Luke Mathwig, Sports Editor
January 13, 2020
As the alpine ski season continues, skiers are practicing and training in order to compete at the highest level possible. The team is led by senior captains Davis Fortney,...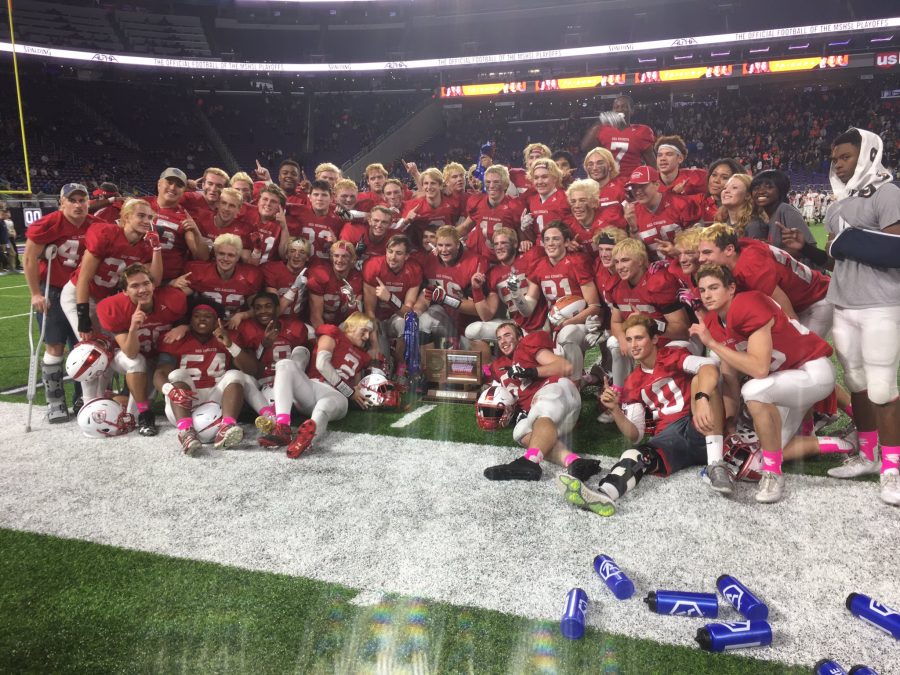 Sport Writing Class of 2019, Guest Writers
December 20, 2019
The 2016 Benilde-St. Margaret's football season: a rollercoaster season in which the Red Knights endured injuries, suspensions, and tough losses, but one that also consisted...
Maddi Zachman, Staff Writer
December 5, 2019
Every year in early November, the BSM boys' hockey tryouts begin. The tryouts last a week, and take place at the St. Louis Park Recreation Center, right down the road from...
Keegan Gustafson, Staff Writer
December 5, 2019
When the BSM Dance Team takes the floor, they hope audiences will see a beautifully choreographed and skillfully danced work of art. To accomplish this task, coaches choose...