New Drivers Take To the Road During Covid-19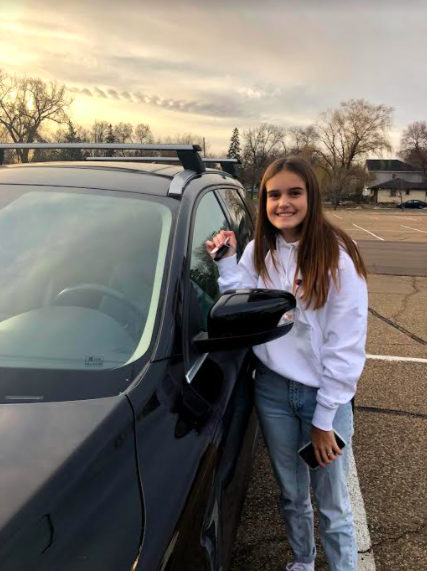 Each year, the BSM parking lot fills up with high school drivers. Old drivers, young drivers, and some drivers who are better than others take up the roads and parking lots. This year, despite the Covid-19 setbacks, many sophomores were added to the mix, and took on their new responsibility as drivers.  
Learning to drive in the midst of the Coronavirus brings some challenges. In the beginning of the initial Covid-19 lockdown in March, driving tests were pushed back and became impossible to book. Behind the wheel lessons were postponed, and no one had any idea when the tests would come back again. Luckily, driving tests resumed, but there were many changes to the tests that affected the drivers. "You had to clean your car and mask up, and the lines took a little bit longer to get through," sophomore Peter Giertsen said. 
On the other hand, driving during a pandemic presented some unexpected benefits. The lack of people leaving their homes during the lockdown made for plenty of empty roads for new drivers to practice on. "I first started learning to drive in March, when the first lockdown happened, so no one was on the roads… it was ten times easier than if there would've been traffic," sophomore Amelia Beutz said.
Driving is a newfound freedom granted to a handful of sophomores. Being able to drive yourself anywhere is a big part of independence. "The most convenient [thing about driving] is being able to go wherever, whenever," Giertsen said. 
During high school, and especially during the strange year of 2020, stress levels are high. Being able to drive provides a distraction and a release from stress factors such as academics and athletics. "It's kind of a wind-down, relaxing time for me," Beutz said. 
However, despite the large amount of positives about driving, some annoyances come along with this new independence. Giving people rides and running errands makes driving seem more like a chore than a freedom at times. "The least convenient [thing about driving] is probably having to do more work for my parents and having to drive a lot of people around," Giertsen said.
Along with driving, there come responsibilities and uncertainties. A common responsibility that new drivers have to face is navigation, since they're not used to being on the roads and finding their way around. "I have no idea where I'm going half of the time. Without a co-pilot, it's very hard for me to get somewhere," Beutz said. 
Despite some annoyances and challenges that come with driving, the responses to this new development are overwhelmingly positive. "Driving's really fun, and it's exciting just to be on the road," Giertsen said.