"Black Mirror" provides a terrifying look into the not-so-distant future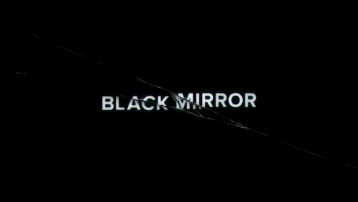 Popular Netflix original series "Black Mirror" is a British sci-fi series revolving around future societies and the new technologies that come along with it. Each episode is a standalone depiction of a story set in an alternate time with either comical or dark themes, and all of the episodes also contain a theme about technology. It shows the extreme downsides of the possibilities of our future lives with technology, and being completely immersed in social media rather than real personal experiences. It can leave many people wondering how close our society is to this dystopian world.
This series is known for its extreme plot twists within the episodes that keeps viewers interested and left in awe. Each episode contains new characters, settings, and storylines. One episode that had viewers raving is the the first episode of the third season titled "Nosedive." The plot of this episode involves a futuristic world in which people are characterized upon a subjective five star rating. This causes obvious conflict in which the people no longer see reality for what it is but for how they can bump up their stars. This episode is a clear example of how "Black Mirror" leaves its fans with more questions than answers.
Receiving five stars on the Netflix rating scale, it has been an ever so popular hit among viewers and has been known to cover several controversial topics in an interesting and unique way. This is a recommended series for someone who enjoys thrills, horror, fantasy, and drama all packed into one hour.