Don't overlook easy last-minute Halloween costumes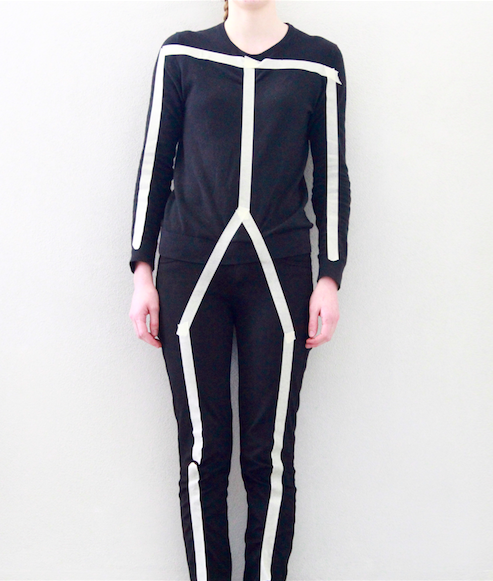 Halloween is lurking just around the corner, and odds are if you procrastinate when it comes to homework, you probably haven't gotten around to buying a costume yet. Most think that in order to wow friends and family with the best Halloween costume, a prepackaged outfit and full out face paint is necessary—but unfortunately, that comes along with a price that could break the bank—so here are four last-minute costume ideas at a fraction of the time and cost.
Being a cat for Halloween has been oh-so very overdone and can allude to your last-minute laziness, but here are a few ways to spice your basic look up without too much effort. Everybody has the cat ears and knows how to draw on whiskers, but using different makeup techniques can be key when it comes to being the best looking cat at the party. Draw exaggerated eyeliner to mimic the eye shape of a cat and follow that up with darker brown eyeshadow, to add extra depth to the costume. When it comes to drawing a cat's nose – instead of drawing a simple dot on the tip of your nose – draw a longer nose that outlines above your nostrils to accentuate your inner kitten. Don't be afraid to use an exceptionally vibrant lipstick to make your face pop. If you don't use these costume-changing tips, you've gotta be kitten me!
"
"One of the easiest at-home costume is often overlooked: a toga. Not only is this costume easy and affordable, but both men and women can sport a traditional, yet fashionable toga.""
— Lizzie Ambre
One of the easiest at-home costume is often overlooked: a toga. Not only is this costume easy and affordable, but both men and women can sport a traditional, yet fashionable toga. You only need a white bed sheet, sandals, white prewrap and gold glitter. Start by wrapping the white bedsheet twice around waist, so that it reaches your knees. Then twist the end of the sheet to form a waist band. Wrap this waist end around you twice. Then bring it behind your back and over one shoulder to tie to your waistband. The final step is to tie this shoulder strap to the front of your previously made waistband to complete the first component of this easy costume. The next step to this look is making your very own Roman headband. Braid three different pieces of white prewrap into one long rope. After you complete this step three times, braid them all into a final head band. Sprinkle a small amount of glitter around the circumference of the crown headband to add a little extra sparkle to your look. This costume is so easy and fun because there are so many possibilities to personally tweak the look and to integrate your own style, so have fun with this costume and make it your own. Either pull out a pair of tennis Zeus, or brace yourself for gladiator sandals because Halloween 2016 is ready for your toga!
If you only have a white bed sheet, and choose not to go out in a toga, dressing up as a ghost is your best option. For both girls and guys, a ghost costume is a classic, simple, recognizable costume. I recommend using a twin sized bed sheet if you don't want to be tripping while trick or treating. Put on a light colored baseball cap backwards, drape the sheet over your head, and pin the sheet to the hat. Mark where the sheet falls over your eyes and cut two eye holes about twice as big as your actual eyes. For an extra spooky effect, outline the eye holes with black permanent marker. To add some personality, you can draw a scary or silly face on the sheet. If you really want your costume to impress, cut long, jagged triangles out of the hem of the sheet to create a spooky floating illusion. Whether you go simple or all out, this versatile, classic costume is a fail proof choice for this weekend's Halloween festivities. Just look out for anybody dressed as a ghostbuster!
Probably the easiest of any Halloween costume is going as a stick person. You can effortlessly create a fun and clever look. If you plan to sport this costume in the daylight, put on a white long sleeve shirt and white pants. Put one long piece of black duct or electrical tape down each of your arms and legs and one down your torso. Optionally, draw a face on a paper plate, cut out eye holes, and attach it to your head with a headband. If you're celebrating Halloween after dark, step up this simple costume by dressing in all black and using glow in the dark or reflective tape to create a stick figure shape. If you have a little more time, use packaging tape to attach glow sticks to your all black outfit and you'll be sure to stand out. This easy costume costs next to nothing and works perfectly for a group of people who want to coordinate costumes.