What to do on your tropical Minnesota Stay-cation
Tuttle's Bowling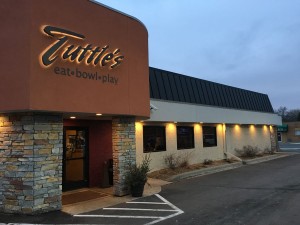 Where can one find semi-athletic sport and black lights? Look no further than Tuttle's bowling alley. This Hopkins alley has not only a low-key competetive atmosphere, but unlimited cosmic bowling on Sunday through Thursday night for ten dollars after 9 p.m. Famous for its inexpensive prices and priceless memories, Tuttle's 24 lane facility will ensure fun for all ages and red hot competition.
Theodore Wirth Park
Most basics go to Minnehaha Falls for outdoor adventures, but Wirth offers a less #basic vibe and a large expanse of hiking trails to explore in the warmish spring air. With 759 acres of forest, there is plenty of space to escape the city and get lost in nature. Theodore Wirth is perfect for a picnic, long hike, or mountain biking.
Amazing Thailand
If you want to taste the cuisine of another culture without leaving the comfort of Minnesota, travel over to Uptown for a taste of Thai culture. The restaurant is tucked into the busy streets of Uptown, but after entering, a calm and zen like vibe fills the restaurant. Dim lights and Thai Music fill the room, transporting you far away from the mundane Cities. This restaurant offers the taste of travel and specialty of "amazing curry." If you enjoy curry and other ethnic dishes, this underground eatery is the place for you.
Frisbee Golf
If you want something just slightly more athletic than bowling, Frisbee Golf is a viable option. Frisbee Golf is played on a course with the goal of having the fewest number of throws, and can be played from Hyland Park to Roseland. Gather a group of friends and a frisbee and go out and play the great American game. Possible places to play are Theodore Wirth Park (see above) and also Basset Creek Park.
Swedish Institute
Since 1929, this gallery represents the rich Swedish heritage of the Midwest. It showcases paintings, sculptures and the history of Swedish immigrants living in the midwest. With only five dollar admission for students, the Swedish Institute holds portraits, Swedish art, cuisine, and the history of a nation. (The castle looks great on Instagrams).