When AP Biology just isn't enough
We can all agree that AP classes are important. They provide an opportunity for students to excel and discover their passions while simultaneously offering valuable college credits that save time and money. The significance of AP courses is exactly what makes it so concerning that as of right now, BSM's science curriculum includes  one AP course. There's more than one AP class for every other core department: APUSH, AP Euro, AP Government, AP Comp, AP Lit, AP Calculus, and AP Statistics.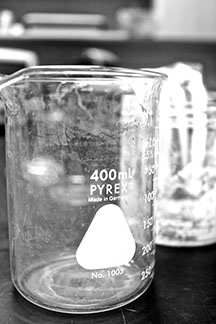 The truth is that the BSM science curriculum does not equip students with all the necessary opportunities to succeed. AP Biology is the only class that gives students the chance to earn college credits. And while Accelerated Chemistry is an option for juniors, it covers mostly the same concepts as the standard Chemistry class, just at a faster pace, and doesn't provide that coveted Advanced Placement moniker and college credits that are the gold standard for high school academics.
And yes, we understand that the magical letters "AP" don't necessarily mean a class is perfect, but it is one of the few national standards that is guaranteed to carry weight in college admissions. It also offers the opportunity for college credit, a crucial factor for students who want to get a leg up in their desired major in college.
The standard level classes are great for students who do not want to pursue a career in science, but those looking for more depth in material and intending to go into a science based profession, depending on their college classes, feel unsatisfied and unprepared. Some BSM students going into science-based majors in college are behind some of their classmates from the day they walk in, learning entirely new concepts while others who took AP classes in high school are simply reviewing.
Starting more AP and Honors classes at lower levels would also prove beneficial. Placing around 200 students in the same level of a class, such as sophomore Biology and freshman Physical Science, will also create a large disparity between the level of interest, ability, and goals of the class. Lumping all of the students together will ensure that the material is somewhat simplified in order to be taught to the large group.
With a wider variety of science classes, including AP classes, teachers could cater their curricula more to the students they teach, making sure that the material they teach suits the students they teach.
BSM is already behind when compared to similar private schools in the Twin Cities. The Blake School, Holy Angels, and Cretin Derham Hall all have four AP science classes, Holy Family offers three. These schools are competition to BSM; they serve as an important indicator of how far we must go to fully catch up.
BSM is a college prep school through and through; the school tries to prepare students for success in college and usually succeeds. It's a point of pride to offer opportunities to learn and excel in all disciplines, and right now we're only a few AP science classes away from making that fully a reality within the halls of BSM.