Remembering to remember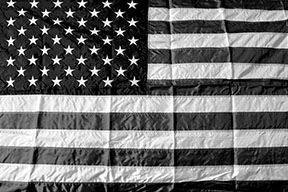 Another important United States holiday has come and gone with only passing remarks made during the school day. On November 11 Veterans Day is celebrated nationwide as a day to recognize the acts of service by former and current military members and is regarded as one of the top "political holidays." Although you wouldn't guess it from the lack of recognition it receives within the halls of BSM.
This, unfortunately, is not the first time a nationwide holiday has gone barely touched upon by BSM's administration and teachers. Earlier this year, in remembrance of 9/11, a prayer was offered up during the morning announcements, similar to the prayer for Veterans Day and a moment of silence was given. Besides that, the holiday and it's importance day went nearly unmentioned.
Teachers and administrators should take the initiative to bring up the importance of these days and others national days of remembrance. These days have had a significant impact on our country one way or another and have shaped the country into what it is today. The individuals who serve in the military offer a service greater than anything that could be repaid to them and equal respect should be given for those who lost their lives in the 9/11 attacks. These national days of remembrance serve as a time where we can respect the lives and bravery of these individuals.
These days were chosen as significant holidays by the United States government because that's what they are—significant days in our country's history. As a country that takes pride in the service rendered by its military, it is morally right that we celebrate and honor the lives and actions of our military veterans who served or died in the line of duty. The same goes for remembrance of the 9/11 victims. September 11th represents a day where thousands of innocent lives were taken as an act of terrorism was committed against the U.S. These dates, and other days of remembrance, are not merely empty holidays, they signify the lives lost, the sacrifices made, and the patriotism the U.S. can rally around when American lives are put in danger.
Every year these days of remembrance grow fainter in our memories and further in the past making it vitally important younger generations continue to be educated on what these days of remembrance represent and the individuals to whom respect should be given too. The passing of these holidays without recognition symbolize opportunities missed. Students are missing the golden opportunity to delve further into significant topics with knowledgeable adults who have their own experiences and stories that could be shared and discussed in a classroom setting on days like these.
I'm by no means suggesting that an entire school day be dedicated to educating students on various holidays and days of historical importance, but due respect and time should be given outside of the morning announcements to recognize these days. I understand that this could upset planned schedules and curriculums as teachers would be sacrificing their class time, but I think on behalf of this country and the significance of those who we are remembering, respect should be paid.
The next day of remembrance with great significance to this country is December 7: Pearl Harbor Remembrance Day. I hope that on that day we can recognize the lives lost and the historical significance of the attack on Pearl Harbor for longer than a minute or two during announcements.