Expert comes to teach students self-defense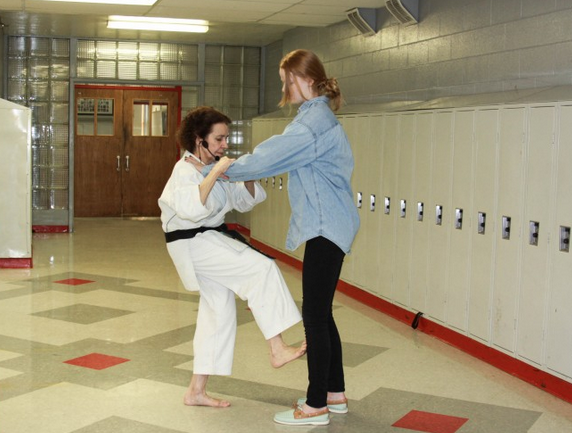 On Thursday, March 20, students learned how to take action and how to defend themselves when facing a risky situation. Benilde-St. Margaret's offered a self-defense class from 3:00-4:30pm in the commons offered to grades 9-12. Students learned how to be alert, how to recognize danger more effectively, and basic moves they can use if in a threatening situation. This class is sponsored by the Parent Association, which brought this idea to BSM wellness teacher, Ms. Connie Fourre, to help spread the word about the class "The presenter looks really capable," Ms. Fourre said.
The class is taught by a 4th degree Black Belt Mary Brandl who instructs and consults with Minneapolis Community Crime Prevention/SAFE Program, teaches in the University of Minnesota Physical Education Department, and leads countless groups and organizations throughout the Twin Cities. In the class, Brandl taught and showed students the basics of self defense and knowing how to can act if put in a dangerous situation.