Math league wins state in the Gamma Division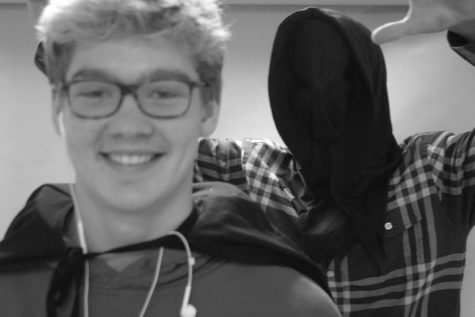 More stories from Ryan McTigue
As winter sports are coming to an end and athletes are beginning to prepare for the fast-approaching spring, the Benilde-St. Margaret's math team had no intentions of slowing down. They continued their impressive win streak into the Minnesota State Math League Tournament, winning the Gamma Division.
Since the beginning of the season in early November, the BSM math team, coached by math teacher Dan Bowler and consisting of members ranging from the freshman class to five-year math league captain Alec Johnson, have successfully been able to defeat every opponent that they have faced. With several members of the Benilde-St. Margaret's team ranking in the top ten scorers in the Metro Alliance Conference, BSM highly ranked in the conference with St. Anthony Village and Mound Westonka trailing behind the Red Knights. 
While only ten members competed at each varsity meet, there were close to around 60 members that made up the BSM math team. Junior Henry Koch, who has been a part of the math team for two years now, attributes the team's success to the math team senior captains, Alex Hyjek, James Libbey, and Alec Johnson. "We have a strong core of people that have been on math league for several years and are able to consistently perform well at every meet. Alex, James, and Alec try to make sure that everyone on the team is prepared for the subjects that will appear on the tests and is able to perform at the highest level," Koch said.  
Since each meet covers a variety of math ranging from geometry to trigonometry, it seems improbable that a single team could consistently perform the way the BSM math team has done up until this point. Alec Johnson believes this team is unlike any other previous team. "It's the individual talent that has definitely made our team unique and special compared to other years," Johnson said. Considering that BSM has placed either first or second in their division every year for the past fifteen years, that's an extraordinary statement.
On March 13 the team competed in the state tournament, successfully winning the Gamma Division. "The Gamma Division is new this year, so it was the first time we were competing against schools of similar ability at the state level. This is the first time we received first place at the state level, which is really exciting and a great way to end what was the last season for some of us," captain James Libbey said.