Will the release of Travis Scott's new album be a hit or miss?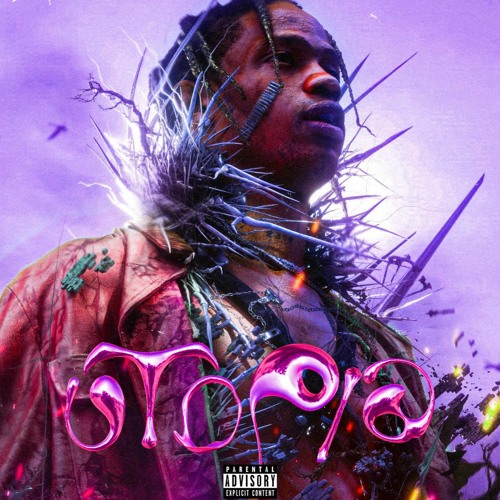 There is a lot of hype around Travis Scott's new album "Utopia". However, Travis was involved in a stampede at his most recent concert that has left mixed feelings around the artist that might affect the release of the new album.
Travis Scott has been talking about his new album "Utopia" for a while now. He has got the fans excited saying he has been working very hard on this album and fans should expect great things. Travis has also said that there will be many features from popular artists on his new album, although Scott has not released a full list of names yet we can expect some great features after his last album. Scott's last album "AstroWorld" featured some talented artists such as Drake, The Weeknd, Frank Ocean, 21 Savage, Swae Lee, Gunna, Nav, Quavo, Juice Wrld, Sheck Wes, Kid Cudi, Don Toliver, James Blake, and others.
Although we don't have a specific track record, fans are expecting something new from Scott's new album. Travis says he is trying to "expand" his sound to create a different style in his new album. He wants to make a new sound and go back to his own original beats. Travis claims he has been back in the studio making his own beats and having a lot of fun creating a new sound. A Utopia is an imagined place where everything is perfect. In an interview with CR Men, Travis revealed the meaning behind the title of his new album "Utopia". Travis has released this information to fans about the album being titled "Utopia": "Medicine, nursing, being a better person, talking, language, communication—you know, a utopian state. That's what my album is about". Travis goes on to say that when we think of a utopia, we think of a perfect society but Scott says, "it's just about proper lines of communication".
On Thursday, November 4, Travis Scott said new music from "Utopia" would be dropping at midnight. Travis dropped two songs from his new album; "Mafia" and "Escape Plan". Unfortunately, on Friday, November 6, Scott had a concert for his last album "AstroWorld", which incited mass chaos, numerous injuries, and even a tally of deaths. There were 50,000 people in attendance at the concert and a stampede formed mobbing towards the stage. The crowd rushed the stage and people were overrun, at least eight people were killed at the concert. Many others were taken to the hospital and over 300 people were treated by medical staff after the concert. Of 25 people taken to the hospital, five of them were under 18 and two of the five were killed. After the concert, Scott posted on Twitter saying he was, "absolutely devastated by what took place last night". Fans are left heartbroken and furious at Scott. Many are asking why Scott kept the concert going when he saw the stampede start to occur and ambulances start to show up at the event. Twenty-five people were arrested at the event, including 23 who were trespassing and not supposed to be at the concert.
Fans are left puzzled with emotions having built up a love for scott over the past years and now upset with him after the incident at his concert. With the pending release of the rest of "Utopia", it will be interesting to see what kind of support Scott gets and if fans love it or hate it.