Meet The Captains
All eight Fall Sports teams have at least two captains, and they are ready to help their respective teams to reach their goals in 2015.
Boys Cross Country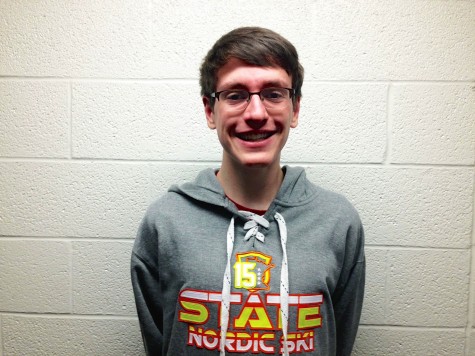 Captains: Ryan Dunn, Matt Paal, Sam Rocheford, Jamison Schuh, Matt Lynch & Gus Swanson
Becoming a captain for the boys cross country team is not easy.  "It starts off with an interview with the coaches where they ask what you would do to improve the team, what goals you have for the team," senior captain Matt Paal said.
Paal, along with fellow seniors Ryan Dunn, Sam Rocheford, and Jamison Schuh, have passed this test and now will ease the transition for new runners on the team.  "We go out of our way to meet with the new runners and make sure that they feel like they fit in," Paal said.
Girls Cross Country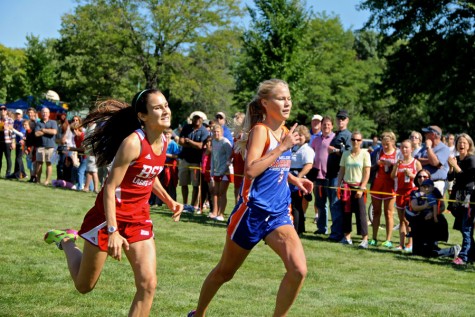 Captains: Mae Fullerton, Lilly Johnson, Amanda Kautzer & Taylor Madison
The girls cross country team is not short on talent this year, and the captains embody this.  "Mae Fullerton is an incredible runner in addition to being an amazing leader. She's always cheering girls on or offering race strategies, which are super encouraging," senior captain Amanda Kautzer said.  Lilly Johnson and Taylor Madison also lead the team this season.  "Taylor Madison leads by example so well. I don't think I've ever heard her complain about a workout. Lilly Johnson is an incredibly organized  person," Kautzer said.
Football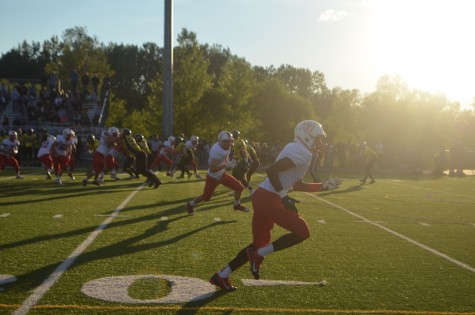 Captains: Cole Jacob, Riley Simonetti, Eric Wilson & Charlie Wolfe
Not many athletes have the opportunity to be a captain in their junior year, but Eric Wilson impressed coaches last season so much so that he teams up with seniors Cole Jacob, Riley Simonetti, and Charlie Wolfe to try to get the football team into the State Tournament this season. "This year we will be the best captains we can be by showing the younger players how to play at the varsity level with our experience and demonstrating for them. We lead well as a unit making group decisions and everyone supports each other when decisions are made," Wilson said.
Boys Soccer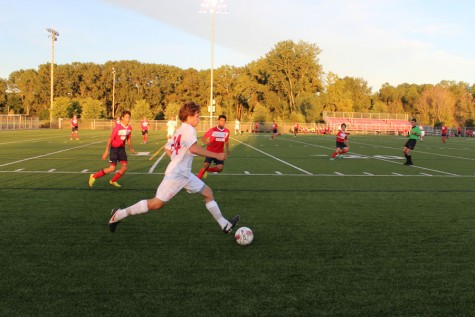 Captains: Oscar Cleveland, Macartan Commers & Griffin Ehlen
This season senior captains Oscar Cleveland, Macartan Commers, and Griffin Ehlen will try to help the boys soccer team to a Section title. "Macartan, Griffin, and I bring different qualities to the team. Some will lead by example while others will have more of a presence off the field. We all have different styles of play" Cleveland said.
Organized practices before the season get everyone prepared. "For captains practices we mostly just focus on everyone getting touches on the ball in some way, shape, or form," he said.
Girls Soccer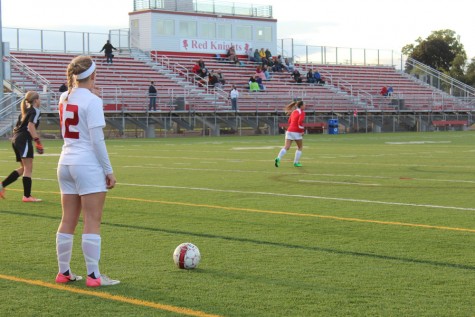 Captains: Sophie Roux, Emily Schmitz & Aleksa Tataryn
The girls soccer team looks for a third state title in four years. The captains, seniors Aleksa Tataryn, Sophie Roux, and Emily Schmitz, plan to lead by example to accomplish this feat. "During the season we hope to be great leaders where we keep the team close and bonded so that we can win state," Tataryn said.
Each captain has a wealth of experience and a huge skill set to help the team reach this goal. "Sophie has superb foot skills and great strikes, Emily is a great defender and makes great passes up the field, and I take people on and score!" Tataryn said.
Girls Swimming
Captains: Grace Hedin, Kelly Johnson & Celia Smithmier
The girls swim team has had much success at the Section and State level the past several years, and they will call on their senior captains––Grace Hedin, Celia Smithmier, and Kelly Johnson––to keep the success going this year. "We as captains want to make sure that everyone has fun, but also that they take the sport seriously and achieve their goals. We want to make sure that everyone feels included, which is so important in a high school sport." Smithmier said. "We've all been on the team for [at least] four years and bring a lot of experience and leadership––and we're nice and caring and fun, too!
Girls Tennis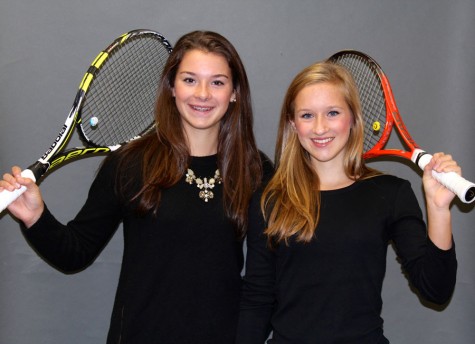 Captains: Paige McLeod, Taylor McLeod, Abby Moroz & Heather Mostrom
The girls tennis will be led this season by seniors Paige and Taylor McLeod, Heather Mostrom, and Abby Moroz. "We are looking to make this year fun and competitive. Taylor and Paige bring lots of skill and have been captains for a few years making it really helpful in organizing and planning out the season. Abby brings an outgoing personality and is full of great ideas," Mostrom said.
They also bring plenty of experience to a team that blends new athletes that have never picked up a racket with six-year veterans.  "I started playing tennis at the age of four," Mostrom said.
Volleyball
Captains: Paige Mazal & Emma Sather
Even though they are the only fall sports team to have just two captains in seniors Emma Sather and Paige Mazal, the volleyball team does not lack for leadership. "We are just going to do our best to be positive role models for our teammates. Try to make sure that they know we have their backs on and off the court," Mazal said.
They use encouragement to drive the team to succeed.  "Emma can bring a smile to anyone's face, and make you laugh. I think I bring a lot of passion, and there's never a moment where you don't find me screaming or jumping after we win a point," Mazal said.