Students get their names on the BSM record boards
Jalen Floyd (Track and Field)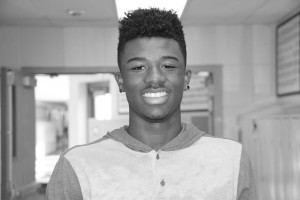 Last year senior Jalen Floyd set a new school record for the 200 meter dash bringing the record from 22.56 to 22.5. Floyd was surprised when he beat the record and overjoyed because it was his goal the whole season. "After the race I thought I didn't beat it, so I was kinda surprised when I was told I did," Floyd said.
Floyd participated in the Minnesota State High School track meet at Hamline University for the 200 meter dash as a result of his record-breaking time.
Kyle Johnson (Boys Swimming)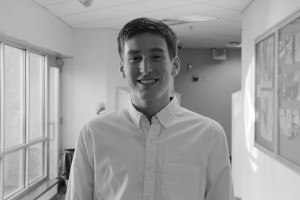 Every day that Johnson has been on the  swim team he would gaze upon the Banners in the Haben Center before practice hoping that one day he would beat one of the records.  Through his swim career at BSM he had beaten the 100 yard backstroke record 3 times: the first time at Sections his junior year, the second at Sections his senior year, and the most recent being at State this year bringing his past record of 55.48 to a 54.80. "It felt great breaking it because beating your own personal record is always great, but knowing that you beat someone else who at one point was the fastest is also amazing.  I had my eye on that record from 7th grade, and a few others that I barely just missed out on," Johnson said.
Tyler Metz (Boys Swimming)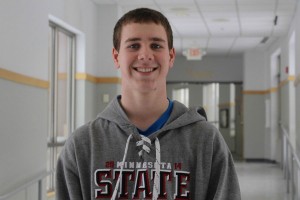 All season junior Tyler Metz had his eye on breaking the 100 yard freestyle and throughout the season he broke the record a few times, first at Sections in February and the last two times at State this March.  The past record was 49.35 and with Metz's performance at State he brought it to 48.75 which is a very big difference in such a quick event. Unsure whether he had broken the record or not he looked to his mom in the stands.  "It felt really good to know that I had broken the record because it had been my goal all season to break the record for the 100 Free," Metz said.
Nate Barry (Football)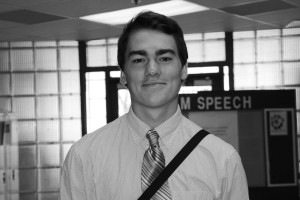 Senior running back Nate Barry initially did not have his eye on breaking the record for single season rushing yards but after a game where he ran the ball for 250 yards the offensive line and Barry made it their personal goals to break the record. Barry averaged 7.8 yards per carry and 186.1 yards per game. Due to an ankle injury Barry was sidelined for 2 games which landed him second on the list, just 81 yards short of breaking the record.  "I guess now that the season's over it's always kind of a bummer to have a "what if" and wonder if you and your teammates could have done it, but you're still pretty excited that your team and you were able to achieve something like that," said Barry.
Azzaria Jackson-Sherrod (Girls Basketball)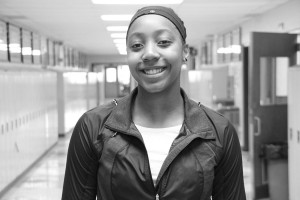 On January 21, Jackson-Sherrod became the newest member introduced to the 1000-point club. Although it was not one of her goals she made as a freshman when she first started to play varsity, she was ecstatic when she made her shot and Mr. Bowler, the announcer, stopped the game and announced to the fans that she had reached the 1000 point club. "I felt excited and accomplished for my achievement," Jackson-Sherrod said.