Dressing for finals week: comfort or class?
Finals are a time of high stress for students due to tough courses and excessive studying. Cramming for those finals often sparks stress and negative qualities in students. To avoid any unnecessary stress during finals week, sweatpants serve as the perfect attire for testing.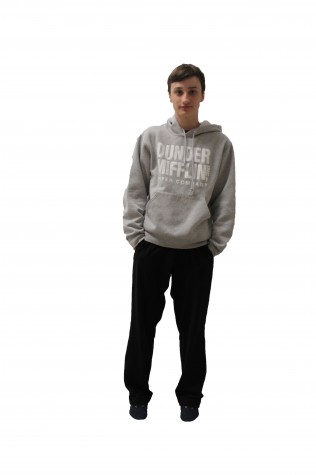 Sweats provide optimal comfort for those who are testing and are not too worried about how they may appear on the outside; all that matters is the knowledge on the inside. The student body is pretty evenly split; half of the school relies on the "dress well, test well" method, while the other half of the school decides they would rather focus on testing than how they appear.
Choosing to wear sweats could be a result of many factors such as using time in the morning for studying rather than physically preparing for the day. Another factor that encourages students to wear sweats simply results from a craving of comfort during these few stressful days.
Because BSM's dress code policy prohibits girls from wearing leggings, sweatpants work as a fitting substitute. And although a great amount of boys at BSM love to strut in their J-Crew polo shirts and colored shorts, sometimes sweatpants are the best option while cracking down and focusing solely on testing.
Many students make it possible to pull off sweats in a "cute" manner, by making it look casual and effortless. "I like to wear yoga pants and a long sweater so I can comfortably move around while test taking," junior Megan Hamilton said.
While some students roll out of bed and throw on their favorite comfortable sweats for finals week, others decide to dress up in a business casual outfit. Students who have the motto of "dress well test well" believe that when they put on their idea of a grade A outfit, the test score will follow.
"Dressing up makes you feel more attentive. When I dress well I have more confidence," junior Margaux Brink said. Some may want to dress up but are not willing to sacrifice comfort, so here are three different outfit options that students can try out for the three days of finals this semester.
A great go-to business casual outfit consists of skinny khaki's, a white button down paired with a fitted blazer and a pair of nude heels. A maxi dress with a bright pair of earrings and sandals serves as a perfect dress code appropriate outfit for finals week. The last suggestion is a knee-length spring dress with a statement necklace and a pair of wedges.
Girls aren't the only ones who want to look good in the last week of school, as boys want to look just as handsome for their finals. For guys it's pretty simple, they can be cool and confident in a loose white button down shirt, worn with khaki's or colored shorts with favorite pair of Sperry's or dress shoes.