Mock Trial team prepares for competition season
With over 20 team members and a new set of coaches, the mock trial team is looking forward to new adventures as they start the 2013 season. After a close loss against Blake at the section final last year, the team is now determined to compete at the state tournament this year.
The team is eager to get the 2013 season started. "As a team we would really like to build off of the success of last year, where we won two thirds of our cases and would like to set a goal of winning them all, and even possibly going to state. We have two awesome attorneys who I think will be able to push the whole team to really be the best we can be. In the end, it's really up to us as a team to make ourselves the best we can be; we definitely have the talent to make it far," team captain and senior, Julia Vogl, said.
After a few years of being very close to the state tournament, the mock trial team is hopeful that they can overcome previous losses. "After seeing the Girl's Soccer Team win state against Blake, the mock trial team is extremely hopeful for a similar outcome. I'm very confident we'll be able to come together and accomplish our goal of competing at the state tournament," mock trial veteran and junior, Parker Breza, said.
In addition to new goals, the team will experience changes in leadership by acquiring a new set of coaches. In addition to the new head coach Mrs. Mary Murray, Wing Sze Sun and Kelly Rogers, who both work as attorneys, will be joining mock trial. The team is very excited about the fresh perspectives these coaches will bring to the mock trial team. "I have confidence that our really excellent coaches Wing Sze Sun and Kelly Rogers, and our advisor Mrs. Murray, have the resources and experience to make our team succeed," junior Molly Eldevik said.
Mock trial is an activity based around the legal system. Every year the MN Bar Association puts together a civil or criminal case. This year, a civil case has been put together. With the help of their coaches, two of which are actual litigators, the team spends around four months memorizing and preparing how to argue the case, just like a lawyer would do.
With mock trial being such a complicated activity, there is a lot of planning and work necessary. "The team does a lot of preparation. Most of the work isn't even in the trial; it's in the preparation. Witnesses will make sure that they know their affidavits inside and out. They memorize every bit they can of it and learn the responses necessary to answer their lawyer's question," Vogl said.
"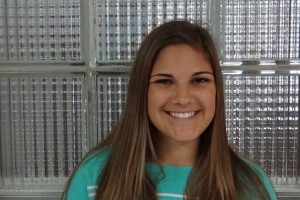 It may be a "mock" trial, but you are making yourself be a real witness or attorney while in a real courtroom, acting as if you were really involved in a crime.
— Madison Hicks, sophomore
Tournaments are held at the Hennepin County Court building. Team members argue the case as lawyers and witnesses to try and prove their side's innocence. "Mock trial is essentially a version of what you might see on a show like Law & Order during the courtroom scenes. It's up to us as a team to assign the roles of attorneys and witnesses for both sides of the case and prepare our legal materials for competition," Breza said.
The activity is a great way to develop several useful skills. "mock trial allows students to learn objections and legalese, develop public extemporaneous speaking skills, and it's a great activity for those who are interested in studying law later in life," Eldevik, said.
Although the activity itself is exciting, what team members really enjoy is the team atmosphere. "My favorite thing about mock trial has got to be its team members and the kind of family that builds; not to be too cheesy or cliché, of course! We have a lot of fun and joke around a lot, but we always manage to get things done. That's what I really like about it," Vogl said.
With exciting new ventures ahead, the mock trial team is excited for the season that lies before them. They look forward to the experiences they will have as a team and remain hopeful in their goals of competing in the state tournament.
Leave a Comment