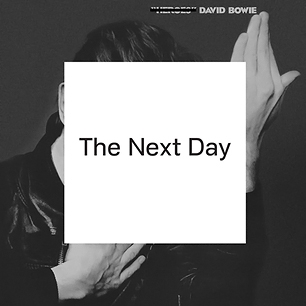 Advertised everywhere after the surprise announcement of David Bowie's new album on his 66th birthday, "The Next Day" satisfies Bowie fans' anticipation. "The Next Day" is glam rock icon Bowie's first album in ten years.
All but two tracks on "The Next Day" are written and composed solely by Bowie. Because there wasn't prolonged anticipation for this album due to the short-term notice of its release, "The Next Day" currently stands as one of the fastest selling albums since the beginning of the year with fans rushing to hear Bowie's new content.
This album brings a new style to Bowie's work with one-of-a-kind reflective single "Where Are We Now?"; this track ages Bowie in sound, being different from his previous pop/rock albums. "Where Are We Now?" tells a haunting story with beautifully composed musical accompaniment.
With "Where Are We Now?" placed on iTunes for fans to find without warning after the announcement of a new album in January, second single "The Stars (Are Out Tonight)" was released February 25, reintroducing Bowie's typical sound to the album. Bowie still rocks at 66 with this track, "The Stars (Are Out Tonight)" sounding like it could have been on the same album as old hit, "Rebel Rebel."
ISO Records
Bowie incorporated another style into this eclectic album with "Dirty Boys," the second track on the album. "Dirty Boys" has a more sultry sound, bringing some soul back into Bowie's work, reminiscent of classic 1975 album "Young Americans."
"The Next Day" was a surprise to media and fans, who thought Bowie had retired. With this album, Bowie proves he still has what it takes to create an artistic, entertaining album with tracks to please fans of music from every Bowie era.