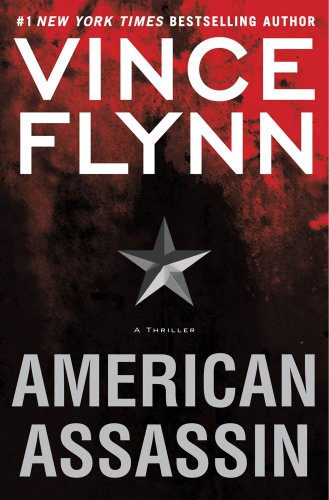 Written by Vince Flynn, a best-selling author and Minnesota native, "American Assassin" proves itself to not only be one of Flynn's best novels but an overall excellent political thriller. It connects very distinctly to United States history, and at the same time, draws readers to the authentic yet fictional and fascinating world of espionage.
The 11th book of Flynn's series, the latest novel tells a story of young Mitch Rapp, Central Intelligence Agency (CIA) operative, and how he became the most ruthless, lethal weapon in the United States' war against Islamic terrorism. After losing his girlfriend to the Pan Am flight 103 explosion, Rapp, a student at Syracuse University, decides to join the CIA to avenge the love of his life. The path, however, turns out to be much more treacherous. After arriving at the Farm, the training ground for new operatives, Rapp is rather unwelcomed by Stan Hurley, a former agent, and faces endless risks and challenges from the heartless Cold War veteran.
"American Assassin" shows all traits of an excellent political tale, appropriately mixing American history with its fictional hero and his life as a spy and an ideal assassin. It provides precise details about how the United States became involved with the affairs in Middle eastern Asia and the CIA's role in the war against terrorism. Without presenting too many facts, Flynn also captivates the audience with Rapp's supernatural gifts and daring motives to save his country from foreign threats.
Even before publishing "American Assassin," Flynn displayed an exceptional talent for presenting the CIA's positions from the late 1980's and taking information right out of today's headlines. Not only has Flynn successfully collaborated classified information with a fictional story, he made America's top intelligence agency and Washington's politics look as simple as ever. By attracting millions of readers with his Mitch Rapp novels, Flynn truly proved himself a mastermind of thrillers.
There stands only one problem with "American Assassin"; the book clearly was poorly proofread, leaving too many typos, spelling errors, name mix-ups, and grammatical mistakes. Some of the sentences have absolutely no relevance to the storyline, often confusing readers.
Altogether, Flynn had created another great thriller with factual elements supporting Mitch Rapp's intriguing life of becoming the tip of the spear. The novel, thoroughly described, properly fits into the sequence and leads to another fascinating story of an American assassin.