Girls' soccer secures fifth win of the season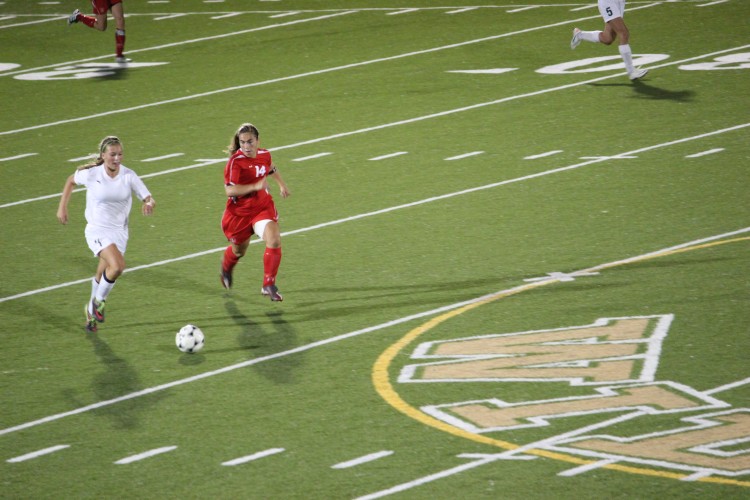 Girls' soccer traveled to battle the Chisago Lakes Wildcats September 11, coming out of the trip with their fifth win of the season thus far. The Red Knights started strong controlling ball possession and giving up zero shots on goal, however they were unlucky on the offensive end. Eventually, senior captain Dana Buckhorn came through and scored within the first ten minutes of the second half. Later, Kelly Pannek finished a great assist by Dana Buckhorn for a second goal. Pannek proved to be a key player for the game, playing many accurate balls through the middle to her teammates. "Our team needs to find the happy medium of playing possession soccer but also attacking the goal and playing more direct by breaking down the defense," Pannek said. After establishing control in the second half, the Red Knights ended the game on a strong note with a final score of 2-0.
About the Contributor
Grace Coughlin, Staff Writer
You may know Grace Coughlin as "dat hoop chick gracia" because she is a straight hooper. She plays basketball for BSM, aka "the team with the most swagger...