Bah Humbug, Christmas Carol is Back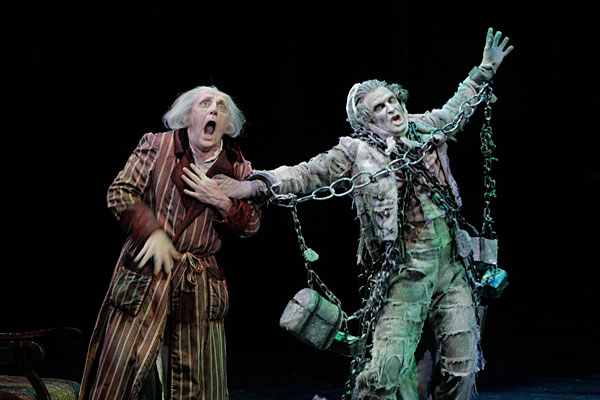 In the past 35 years that the Guthrie has been staging "The Christmas Carol," thousands of people have had the chance to create Christmas memories, but under Joe Dowling's direction, the play is fresh with a new energy.
The script, based on the novel by Charles Dickens and adapted by Crispin Whittel, ditches the old English but remains true to ambiance of the original.
The cast is led by J.C. Cutler in the iconic role of Ebenezer Scrooge; Cutler, who has performed a variety of roles in five other Guthrie productions of "The Christmas Carol", sets himself apart from the many who have played Scrooge in the past, with his overwhelming stage presence.
The only individual who comes close to upstaging Cutler is child-actor Noah Ross as Tiny Tim, an impoverished, crippled child. Ross gives a performance that is both precocious and precious, making the audience fall in love with him.
One of the most memorable aspects of the production is the special effects used. Use of smoke, flashing lights, and spinning set pieces during a ghost's appearance often had audience members jumping in fear.
The Guthrie's 2011 production of "The Christmas Carol" easily outshines both its previous productions and the countless film and televisions adaptations of the classic book. It genuinely is one of the best versions of this classic.