The Top 5 Tracks on Taylor Swift's "evermore"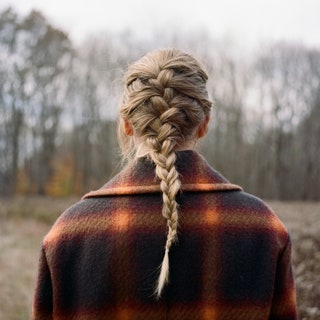 Taylor Swift fans were shocked when she announced the release of a new surprise album, evermore, on December 10th. A sister album to her previous album folklore, evermore was an unexpected release filled with fifteen tracks that were made public just in time before Swift's 31st birthday. 
evermore consists of fifteen beautifully-written songs all with unique storylines and tunes. But, five tracks stood out to me. 
"champagne problems"
"champagne problems" is the second track on evermore, and the first time I listened to it, I got chills. The song starts out with slow piano notes, eventually leading into lyrics that tell a story of a rejected proposal and the inevitable downfall of the relationship. Swift sings from the point of view of the main character, who tells how they didn't know the relationship needed to be ended until the proposal, with lyrics, "Sometimes you just don't know the answer, 'til someone's on their knees and asks you." This song is incredibly well written, and Swift's storytelling is extremely well done.
"no body, no crime"
"no body, no crime" is a collaborative song between Swift and HAIM, a pop band made up of three sisters. Faint police sirens start out the country-pop song, and Swift goes on to tell a story about a wife, named Este, who suspects her husband to be cheating, and her husband ends up murdering Este. Swift vows to get revenge on the husband for the disappearance of Este, singing, "And I've cleaned enough houses to know how to cover up a scene / Good thing Este's sister's gonna swear she was with me." This song shocked me when I first heard it. It was unexpected and filled with plot twists. The storyline is so well written and I marvel at Swift's ability to tell a fantastic story through a song. 
"evermore"
One of the longest tracks on the album, "evermore" is a second collaboration between Swift and Bon Iver. "evermore" is a song played solely on the piano, and it starts out slowly with soft vocals, and eventually grows. For some reason, "evermore" is not as popular as other songs. I simply cannot believe that. I think that this song is a masterpiece, especially with the way that it grows from Swift stating that her "pain would be for evermore," to Swift concluding with "this pain wouldn't be for evermore." This song is exquisite, and it definitely deserves more recognition. 
"marjorie"
"marjorie" is a tribute to Swift's grandmother. The song is centered around the idea that though Swift's grandmother, Marjorie, has passed, she is still around and visits Swift in her head. The line, "What died didn't stay dead," is repeated multiple times throughout the song, and shows how Swift sees her grandmother in ideas, writings, and advice. This song is a touching and beautiful memorial to Swift's grandmother.
"coney island"
Another less popular song, "coney island" features The National, a rock band. "coney island" is a song about a breakup in which both singers (Swift and The National) blame themselves for the end of the relationship. I love this song because you can hear the pain in Swift's voice as she sings lines like "Did I close my fist around something delicate? Did I shatter you?" I think the collaboration between Swift and The National adds so much to the song, as both sides of the relationship are portrayed through both singers. This song is mournful, yet beautiful, and overall a great song.
With the release of folklore only five months prior to the release of evermore, I am awed by Swift's ability to create fifteen incredible tracks in such a short amount of time. Overall, I think evermore is a beautiful album, filled with lyrical depth like no other album I've heard before.