Tom Morello's "Comandante" Includes Unique Variety in Songs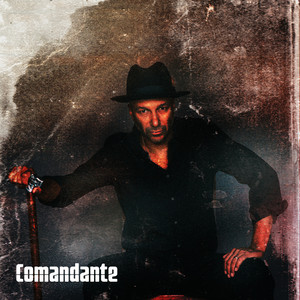 Tom Morello, famed lead guitarist of Rage Against the Machine and more recently a member of the supergroup Prophets of Rage released an EP titled Comandante on the 30th of October. The guitar-heavy five-track EP opens with a cover of "Voodoo Child" by Jimi Hendrix, features a homage to the late Eddie Van Halen, and sees Slash make an appearance as well.
Morello boldly opens with his instrumental rendition of "Voodoo Child," in an impressive and unique performance. Morello's guitar is interspersed with the original audio from Hendrix's "Voodoo Child," and the cover is true to the original melody but the sound is unique to Morello and somewhat similar to his previous work with Rage Against the Machine. Immediately identifiable as Morello's, the cover is energetic and has a far more massive and powerful sound than the original. It comes very close to being a perfect cover, not too far from the more relaxed original work but adding a unique sound and style to make for a truly memorable song. 
This amazing opening leaves for somewhat of a letdown in the form of the second song, "Interstate 80," a collaboration between Slash and Morello. The song has a strong guitar performance from both Slash and Morello, but is held back by overly generic lyrics that make it seem as if Morello was trying to make the song sound more radio friendly. "Interstate 80" feels more like an excuse to have Morello and Slash duel guitars than anything else, which in its own right is fine but the execution leaves the listener feeling a bit disappointed. This song is followed up by "Secretariat (For EVH)," Morello's tribute to the late Eddie Van Halen. The instrumental song isn't especially long, but it features complex guitar similar to the sound of Van Halen. 
After "Secretariat," Morello harkens back to his days with Rage Against the Machine in the form of "Suburban Guerrilla," another instrumental with complex guitar riffs and a heavier sound. Those that are fans of Rage Against the Machine will certainly appreciate the song, and immediately recognize the guitarist behind it. The EP is brought to an end with "Cato Stedman & Neptune Frost," an instrumental that sounds more somber and relaxed in comparison to the other songs on the album. Comandante is a widely varying group of songs, from the loud and powerful "Voodoo Child" to the more relaxed "Cato Stedman & Neptune Frost."