One Direction's 10-Year Anniversary was a let-down to say the least
Youtube, One Direction - 10 Years of One Direction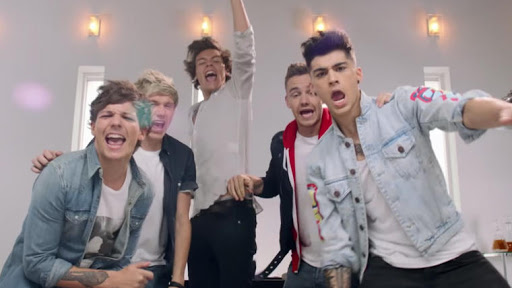 One of the biggest boy bands on the planet recently "celebrated" their 10 year anniversary. After a long five years on hiatus (which they said was gonna be 18 months), fans, myself included, were very disappointed in the lack of content on July 23, 2020.
On July 23 2010, Harry Styles, Liam Payne, Louis Tomlinson, Niall Horan, and Zayn Malik all  individually auditioned for the British TV series, The X Factor. Simon Cowell, a judge on the show, decided there was something special about these boys and decided to put them in a band together. This band soon became one of the biggest and most loved boy bands ever, One Direction.
Although they have since become solo artists, their time in the band will always be remembered by fans everywhere. With doing four world tours (two of which were all stadium shows), releasing five albums, and rapidly rising to fame, the boys became loved and idolized by people all over the world.
Although the boys were one of the most successful bands of all time, they did have some hardships. One of the members, Zayn Malik, decided to depart from the band on March 25, 2015. This was hard on all of the fans, including me. My birthday was three days before so this was easily the worst birthday present ever. Then in December of 2015, the band decided to go on an 18-month hiatus. Hiatus means break, right? These past almost five years have been the longest "18 months" of my life. 
Zayn released his first solo single in January of 2016. It was apparent Zayn was probably not gonna come back because of this new release.
Niall Horan was the second one to release solo music in September of 2016. This caused fans to lose some hope about the band possibly getting back together or even coming back after the break. Louis Tomlinson then released his first solo single, then Harry, then Liam. I remember listening to their solo stuff for the first time and it made me so sad to hear their voices alone and not accompanied by the other boys. All of their music styles are much different from each other and even One Direction's music style. 
Over the years, lots of rumors have gone around of possible reunions or sightings of them together but sadly, none of them happened to be true. Until July 22, 2020, when I woke up to almost fifty texts and many more social media notifications. My friends were texting me to check Instagram and Twitter; I saw that I had gotten a notification that One Direction had shared a post. 
My elementary school self was SCREAMING. The post was a black screen that said, "10 Years of One Direction." Fans went crazy. It was almost like it was 2012 again. Keep in mind, this was not even the anniversary yet. This was the day before. I saw so many Snapchats of girls crying and Twitter was going crazy. 
On the day of the actual anniversary, fans got a website, newly released music, and social media posts by the boys. 
But…that was it. 
Fans were expecting maybe a Zoom, new merchandise, maybe even entirely new music. Some very hopeful fans wanted a reunion tour. But, this sadly was not the case. Fans were very disappointed. I was disappointed. All we got was a website and three unreleased songs that had been on YouTube, so people had heard them before. The website was very fun and interactive, but I believe as one of the biggest boy bands of all time, they should have done something a little more.