Senior returns to home country of Japan to play hockey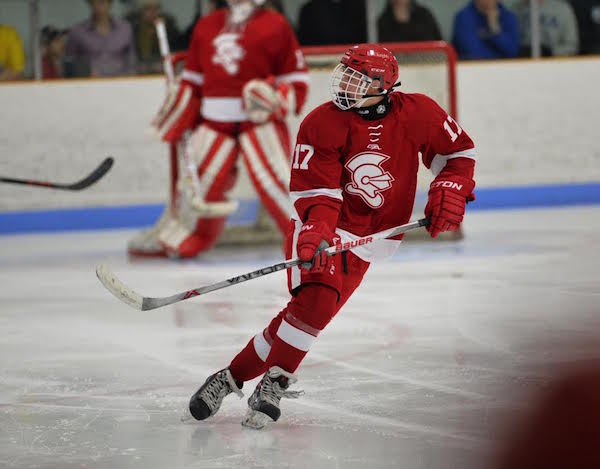 With three years of experience playing hockey for BSM, senior Sky Brown will be leaving the State of Hockey to play the beloved sport in Japan next year. Although playing hockey in Japan was not his first choice, Brown always knew he wanted to continue playing hockey after high school. "Playing college hockey in Japan was always my back-up plan. If I had the choice, I would have wanted to play college hockey here in the US, but it is very competitive here, and I didn't want to play juniors," Brown said.
A few of Brown's high school teammates are going to play Junior Hockey. Unlike his teammates, however, Brown was given the opportunity to play in a different country. "It was very hard to make the choice to leave the US, but I am also excited to go back to my home country," Brown said.  
Not many people can say that they have the option to play sports at the pro-level. Brown, however, is confident that he will be able to play as a professional athlete. "I feel that I would have a chance to play professionally in Japan. I would say that I stand in the top group in the Asian League, just because of my height compared to Asian players and with my experience here in Minnesota. BSM has prepared me very well," Brown said.  
Leaving Minnesota after playing for three years might seem like a challenge, but Brown is excited for the opportunity given to him. "I don't think I will regret deciding to play in Japan, but I might regret not playing juniors and giving myself a chance to get an offer here," Brown said.
Hockey in Minnesota will always play a large role in Brown's life, and he will miss it when he returns to Japan. "I will miss Minnesota hockey more than anything. Getting to play hockey here was the best time of my life. Even though my dream was to play in the State tournament, many of our games that we played this year felt like we were in the Xcel Energy Center," Brown said.