"Mockingjay, Part 1" leaves moviegoers in anticipation for its successor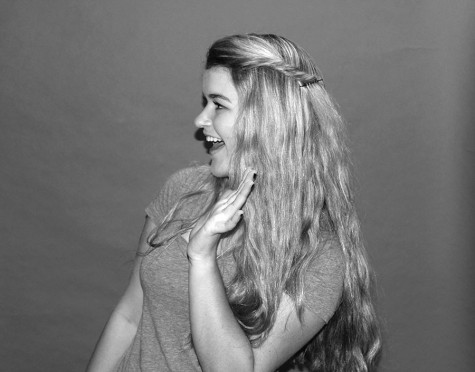 More stories from Claire Holden
The eagerly awaited first half of the final Hunger Games series, "Mockingjay—Part 1," has been dominating the box office since its recent release. The movies, based on Suzanne Collin's book series, have been wildly successful and have helped launch the career of the fabulous Jennifer Lawrence.
"The Hunger Games: Mockingjay–Part 1" features stunning visual effects and powerful political statements that leave moviegoers on the edge of their seats. The film also sets a new standard for films geared towards teenagers by not revolving primarily around a romantic relationship; instead, the primary focus is rebellion and revolution led by the female protagonist Katniss.
In terms of visual effects, the movie does not disappoint. Stunning costumes catch the viewer's attention, with each District having its own look and style based off of the specific district's main exports.
Fight scenes are excellent, demonstrating intensity without being overly gruesome, any graphically violent wounds or traumatic deaths are implied rather than used to shock viewers into a reaction.
As for setting, the architecture and post-battle landscapes are visually stunning, clearly communicating decadence in the Capitol and desolation in war-torn areas, such as the completely burned down District Twelve, and the underground hideout that District Thirteen has become.
With parallels to current U.S. police brutality issues and protests, the movie's Peacekeeper violence draws a frightening parallel that makes the movie all the more powerful, provoking the controversial idea of our "protectors" not necessarily being on our side.
Lorde curated the soundtrack, which is perfectly in tune with the action.  The soundtrack includes three of her own songs as well as tracks from Tove Lo, Charli XCX, and many others.  Jennifer Lawrence herself even has a recording on the soundtrack, "The Hanging Tree," which has become a quick hit because of it's haunting yet catchy melody.
It is becoming a trend for the final installment of movies based on a book series to be released in two parts (see "The Hobbit," "Harry Potter and the Deathly Hallows," and "Twilight Breaking Dawn").  This allows the movies to follow the books with more detail, but it can also seem like a ploy to fill corporate pocketbooks. For "Mockingjay––Part 1" the two-part scenario seems somewhat warranted, this movie does not seem awkwardly stretched out because it provides plenty of excitement and resolution. That said, some fans are annoyed that the second half reflecting the final book, "Mockingjay––Part II,"is already completed but won't hit the big screen for another year.