BSM hires new COVID coordinator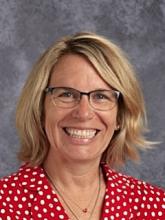 Jenifer Williams filled BSM's new COVID coordinator staff position in the end of January to make sure the school stays open and that the faculty and staff who want vaccines are able to get them. 
Ms. Williams is constantly on the job, making sure that the school can stay open for students to go back to some sort or normal. "It's basically 24/7 365. COVID doesn't take a break just because the school week is out … I take calls sometimes up until midnight. I generally do the investigative work somewhere in the … one, two, three a.m. times if we have to," Williams said. 
Although this work is very time consuming and takes a lot of hard work to complete, Williams' love for the type of work like this makes the job fun for her. "I really enjoy investigative work, when I was a child I always wanted to be a private investigator. I follow[ed] my dad's footsteps, he was an investigator for the highway state patrol."
Ms. Williams hasn't always worked the position. Cami Dahlstrom was the first one to take up the position along with her position as the assistant principal for grades 11 and 12. "Once things started to calm down with the virus [we had] other opportunities such as student events. As the semester was going and we were thinking about having all kids return to campus there was just more pull on other parts of my job, it was just too much," Dahlstrom said.
Because new information about the pandemic is coming out constantly, the job is always subject to change. "Once the end of January hit this role actually took a different turn. So a lot of people were more informed about the virus and the mitigation strategies, MDH guidelines, different things like that. But then when the vaccines started coming out then this role took a whole [other] turn and she actually helped almost all of our faculty and staff find ways to get vaccinated," Dahlstrom said. 
Williams is the parent of a current BSM senior. She has worked at BSM before accepting the COVID coordinator position. "I also previously worked in the school in the advancement office, supporting the alumni director and also the advancement director… I had taken some time off when COVID hit and was staying home and then when the position arose. It was interesting to me and it's important to me, obviously–I have a child at the school, I have a lot of friends at the school, coworkers at the school, so it was important to me to help keep the school safe," Williams said.
With the constant changes that come with a pandemic, the future of the job is very unpredictable. "Originally when I took the position it was something that was supposed to be very temporary. The position will end in June, but that's on the guidelines that COVID is under control. Now that we look at it, it's already April [and] I don't perceive COVID being done in the school setting in June," Williams said.
Ms. Williams is very dedicated to keeping everyone safe during this pandemic and even spends her off-time trying to put a swift end to it. "[In] my off-time … I have also started working with a group of six different individuals in the Twin Cities as a vaccine hunter. I have worked to get as many people vaccines as want them, which means more late nights, basically on the computer all the time trying to figure out where the availability is and how fast we can get people into those positions," Williams said.