Oriana Sampson Analyzes Lying through "Among Us"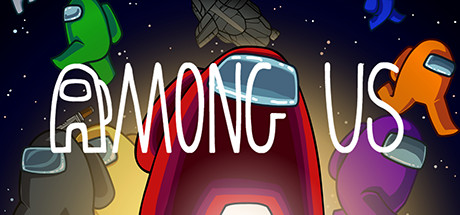 Benilde-St. Margarets has maintained a diverse selection of courses and classes for many years; this year's integration of the RED (Research, Entrepreneurship, and Design) Capstone class into the normal curriculum has allowed for BSM seniors to dive deeper into personal interests and research a project that will further deepen their understanding of the topic. 
The RED Capstone class allows for students to individualize their experiences: not only are students able to work at their own pace and have limited structure from teachers, but the research and topics of the projects are completely unique to each individual student. 
One senior, Oriana Sampson, is researching the ways that YouTube creators and streamers lie and how their behavior changes when playing a popular video game called Among Us. "I have always been interested in the ways people lie so it was super beneficial to my experience in the class to be able to pick a topic that sparked my interest," Sampson said. 
Sampson sampled various youtube videos and streams from a spread of creators and analyzed the differences in behavior among the population. "I used programs to identify changes in pitch and tone from audio files and youtube clips online between people lying and telling the truth. The software identifies those differences and I can compare between all the various streamers and YouTubers," Sampson said. 
Though Sampson is researching changes in behavior when lying when playing Among Us, it is reasonable that this research is not far off of the behavior of someone who was lying about something greater than just a game. "Among Us is a lot more low stakes, so lying doesn't have a big impact. Most studies on lying are centered around pathological liars, so I wanted to see the behaviors of people who don't lie as regularly," Sampson said. 
"
People need practice to tell lies. They need to get comfortable doing it over and over again, whereas telling the truth comes as a natural instinct."
— Oriana Sampson
Lying isn't a skill that someone is immediately comfortable with: their behavior can shift or their personalities may change. "People need practice to tell lies. They need to get comfortable doing it over and over again, whereas telling the truth comes as a natural instinct," Sampson said.  
Despite the challenges we face with COVID, students like senior Oriana Sampson in the RED Capstone class are impacted less because they don't rely on the assistance of a teacher or the need to be at school to continue with their research. "I am able to work almost completely from home. My project is less hands-on, so I can progress my research whether I'm home or at school," Sampson said. 
Because of the individualistic structure of the RED Capstone class, Sampson has been able to conduct thorough research and continue developing and analyzing the data for concrete results at her own pace, further allowing her to take angles at research that is unique to her project. This freedom gives the students the ability to study what they are interested in; the RED Capstone program inspires imagination, creativity, and  intuitive ideas that further benefit the student, school, and community.