"Clueless" is a teen classic
More stories from Sol Doyscher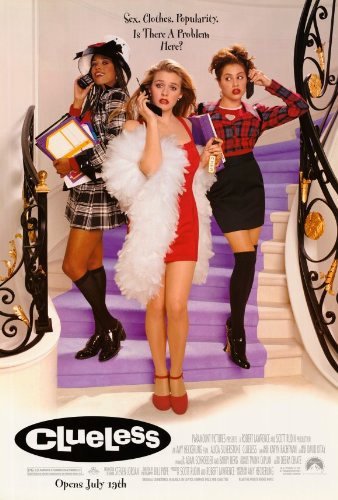 Yes, it is time. Finally, I get to talk about Clueless, which is honestly one of my favorite movies of all time. I consider Clueless to be one of the most poignant and well-done films about growing up that has ever been made.
Clueless is the story of Cher Horowitz (played by Alicia Silverstone), a socially-conscious Beverly Hills resident who attempts to help a new girl named Tai (Brittany Murphy), navigate the world of popularity in their affluent, socially demanding school community.
First off, the cast. The cast is incredible. Silverstone as Cher Horowitz is just perfect casting. Silverstone brings such youthful energy to the role, and every line that comes out of her mouth is incredibly snappy, witty, and hilarious. The chemistry between Cher, Dionne, and Tai is just unparalleled, and all three bounce off each other in their scenes, creating a very dynamic character relationship.
Clueless brings up parts of growing up into adulthood such as the healthy expression of sexuality, identity, relationships, and teen friendships, but approaching all these topics from a humorous standpoint that leaves you laughing, and then reflecting on how genius it all is.
"
I consider Clueless to be one of the most poignant and well-done films about growing up that has ever been made."
— Sol Doyscher
I think what makes Clueless such an interesting movie is how Cher is almost the antithesis to Mean Girls' Regina George. Both are from very wealthy, well-off families, both are very popular and very intelligent, and both are very influential on others. The prime difference is how they use their influences. Cher misguidedly takes Tai under her wing in an attempt to fix Tai and make her more popular, but she does this out of a sense of caring and friendship. Regina befriends Cady to mold her into an initiate for her group of "plastics," and does this because she sees potential in Cady but not because of any genuine interest in Cady as a person. The irony comes in the fact that both intentions created the same result–Tai and Cady both ended up becoming shallow and cruel towards the end of the movie (with an obvious redemption foreshadowed ahead).
I really don't want to spoil the rest of the movie, but I really recommend Clueless, as it's one of the best movies about growing up that there is.