Senior Nate Clark reflects on his decision to play Junior hockey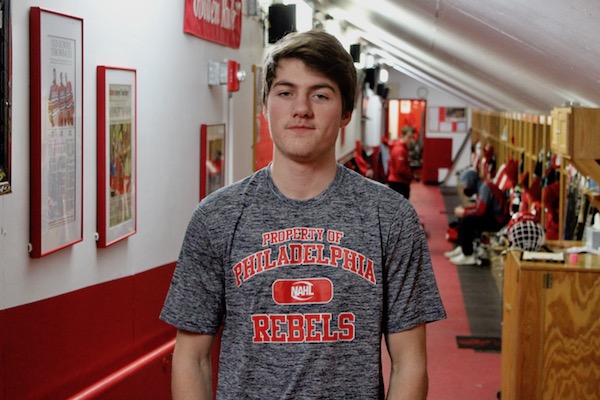 For many students, playing a sport in high school can be a great way to enjoy being active and being part of a team. While some may choose to further their career by playing in college, senior hockey captain Nate Clark has chosen to dedicate himself to playing his sport full-time after high school.
The path of playing junior hockey is one frequently traveled amongst Minnesotan players. The juniors program sets a unique path in front of their players, taking between one and two years to develop them for college hockey. "Junior hockey acts as sort of the stepping stone for those who want to play in college," Clark said.
For many elite high school players, the opportunity to play junior hockey is a rare one. In Clark's case, the opportunity started this fall during a tournament where he was first spotted by a scout. After continuing to perform well throughout several showcase tournaments, Clark solidified a tender offer. "Tendering is when you unofficially commit to a team," Clark said. Clark has continued his elite level of play throughout the regular season and ended the season a top 5 scorer on BSM's team. 
The idea of taking time off school before college may seem unfathomable to many BSM seniors, but there are many notable BSM alumni who have successfully made the transition from junior hockey to college. Clark draws some inspiration from 2016 graduate, Auggie Moore, who is currently playing for the team Clark is set to go to: the Philadelphia Rebels of the North American Hockey League. "After talking to Auggie and hearing how great of an experience he is having, I have no doubt I will enjoy it as well," Clark said.
As his days as a Red Knight come to a close, Clark reminisces about his desire to continue playing hockey after high school. "Aside from the chance to play in college, juniors gives me the opportunity to focus most of my time on playing hockey," Clark said.