Boys' soccer looks to continue winning ways after early season success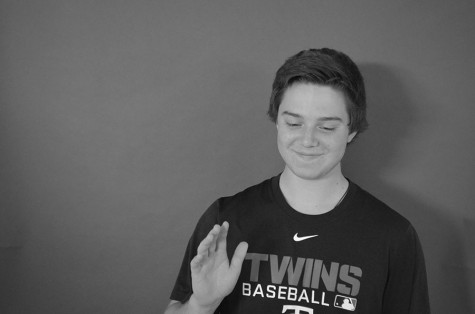 More stories from Charlie Jones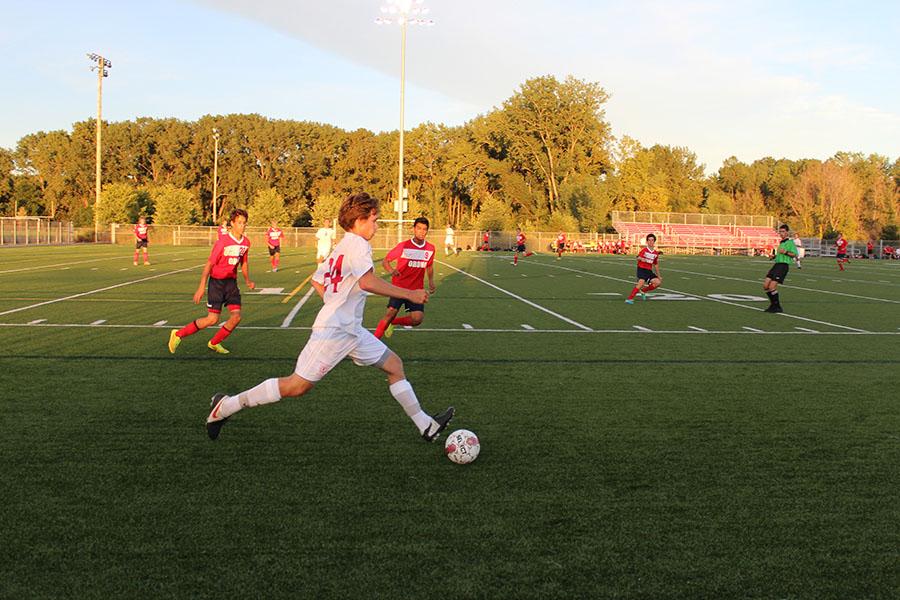 The Red Knight boys' soccer team had a strong start to the season, defeating Duluth-Marshall 5-3, with goals coming from seniors Bright Rwagatare and Eddie McHugh, two from sophomore Luke Horton, and an additional goal from junior Vinny Zattoni. "It was our first game of the year so we were a little rusty but we played as a team and it was a really good start to the season," said senior goaltender Tommy Borin.
The Red Knights took on Eden Prairie on the first night of school but could not come through with a win. "We should have won that game, we had so many opportunities but could not finish," said Borin. It was a tough game but they did not dwell on the loss and went on to beat St. Paul Academy, Orono and Rochester Lourdes. "We have a lot of talent this year, and we are off to a great start, and I think we will have a very successful year ahead of us," said senior captain Abe Fortier.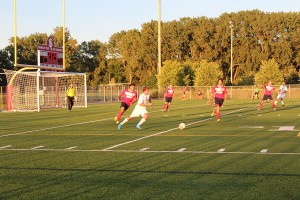 This year the Red Knights have eight returning seniors––Mark Ahern, Aidan O'Driscoll, Eddie McHugh, Abe Fortier, Everett Waldon, Dylan Hagen, Tommy Borin, and Bright Rwagatare—who hope to lead the team to victory. "The large amount of seniors really helps the team. Most of us have two to three years of varsity experience so that is a big help when it comes to leadership," said Fortier.
The Red Knights are looking to become a contender for the state championship this year, and so far they are off to a great start. Currently, the team is ranked second in state behind an impressive Minneapolis Washburn team whom the Red Knights will be facing later in the season. "That game should really be fun. They're a good team, we are a good team. It will be close but I'm hoping with a strong defensive effort we can come away with a win," O'Driscoll said.
Besides the large number of returning seniors, the 22-man roster is comprised of eleven juniors. Along with the juniors there is potential young talent on the team in sophomores Luke Horton and Noah Twesten, who are both regular players for the Red Knights and are certainly making a difference out on the pitch. Horton, a returning varsity player has two goals and has already racked up five points thus far.
In order to become a real contender for state, the Red Knights must first face off against their section rivals the Breck Mustangs on Thursday, September 25. "We lost to them the last two years and we lost to them two years ago in sections, it is a big game for us," said Borin.
The Red Knights have been shut out of the championship for the last two years and are looking to reclaim their proper title as state champions.