"The Croods 2: A New Age" is exactly what a sequel should be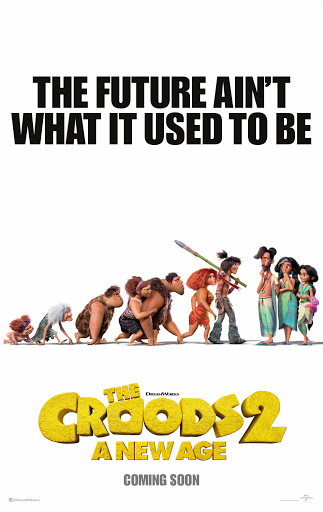 The Croods first movie was magnificent. Is "The Croods: A New Age" just as great? The answer is yes. Everyone always says the sequel is always worse but it does not apply here. This was the best sequel I have ever seen. It is 110% worth watching.
The animation was amazing; it was even more appealing than the first one. There were new characters and longer lasting color schemes throughout the animations. There are always differing scenes with dark colors or bright colors depending on the environment and strange animal combinations such as wolf-spiders, headbutt monkeys, land sharks, and many others. 
There was a bit more adventure in the sequel as Eep, the main character, makes a new friend. There is some conflict between the new friends' family and Eep's family, and a new romantic relation arises. This brings in interest for most girls and a sense of adventure for the boys.
If you are looking for something that is going to be extremely similar to the first movie, this might not be the thing for you though. There is a lot of character and story development, but without spoiling it they aren't really cave people anymore; they kind of grow out of their previous ways, and learn new things. Their story is still simple to follow; it's just that the characters are not as similar to who they were in the first movie. 
At some points, it did seem like it was dragging along and they were adding things that were unnecessary. In all fairness, it is a children's movie so adding things that aren't really necessary sometimes makes it more fun and interesting. It didn't cut any corners on keeping the audience interested and entertained. 
Overall, it was a really good movie and I would recommend it to anyone that is looking for something to watch. It was a fun distraction from COVID, making for a nice escape.