"All American" makes a comeback during quarantine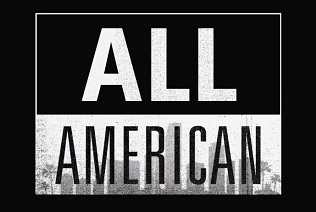 Even though All American was first released in 2018, it has recently become very popular and binge-worthy. 
A Netflix hit, All American is inspired by the life of a former professional football player Spencer Paysinger. The show takes place in both Crenshaw and Beverly Hills, CA. Young Spencer James is a star high school football player from Crenshaw who was recruited to play for Billy Baker's team in Beverly Hills. 
The storyline gives a good foundation of Spencer's life in Crenshaw and his reaction to the different and more luxurious life he experiences in Beverly Hills. Spencer is introduced to many new opportunities while in Beverly Hills which allow him to break out of the cycle that so many of the people in his Crenshaw neighborhood fall into like joining gangs, dropping out of school, illegal activity, and overall not reaching their full potential. 
Throughout the show, Spencer is living his life in Beverly Hills at his coach's home but is still going back in fourth to Crenshaw on the weekends to see his friends and family. Spencer begins to find success as a football player in Beverly when issues back home force him to help out his old friend Coop when she joins a gang out of survival. 
All American is not as much about football as it is about what Spencer is dealing with in his life. If there is one thing good that happens, there is always a bad thing that follows. Spencer is always fighting for something or someone throughout the show and he is doing things that the average high school kid would not think of like holding an event to get the Crenshaw neighborhood together to clean up a park and sign a petition to keep gang violence out of the parks. 
All American addresses all sorts of topics such as classism, racism, substance abuse, mental illness, and bullying. These difficult topics are handled in a way that is educational while also entertaining. The show gives real-life examples of these topics. For example, Coach Baker's daughter Olivia Baker is recovering from a drug addiction throughout the show, and in the first season Spencer and Jordan Baker, quarterback of the Beverly team and Billy's son, run into an incident with the police in Beverly Hills where they are racially profiled. 
The show also includes a few unrealistic situations such as the ongoing conflict between Asher and Spencer. Asher is the star wide receiver at Beverly before Spencer comes to town. In the show, Spencer and Asher don't get along because Asher is worried that Spencer will take his spot at wide receiver. In a real-world situation, a team could line up two wide receivers. 
Like any traditional teen drama, All American is predictable at times. Not only does Spencer get Asher's spot, but he also gets his girl. Although the storyline is predictable, there are many twists and turns throughout the show and inside the lives of the Beverly and Crenshaw characters, which keeps you coming back for more.