"Tiger King" gives Netflix users something to watch during quarantine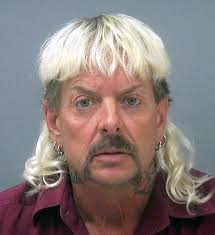 While quarantine struck the world, Netflix put out a documentary that caught the attention of many people. The Netflix Original, "Tiger King," was released on March 20. After just ten days on the platform, it had received over 34 million views and did not look to be slowing down. It also took over on platforms such as Instagram and Twitter. But why did this show explode? 
"Tiger King" is a seven-episode documentary with one additional episode that was released on April 12. The show stars the main character Joe Exotic; filmographers followed him at his zoo that consisted of up to 179 tigers at one point and showcased his feuds with many different people. The one person that Joe really hated the most was Carole Baskins. Joe's fights with her made him go bankrupt, but it made for really good TV. 
"
It was Joe's personality and drama that made the show fun and kept the audience on their toes. "
— Sam Best
The documentary crew captured many insane moments that caught viewers' attention and drew people in. One clip, in particular, was when Joe Exotic was flying in a helicopter over Carole Baskins sanctuary jokingly saying how fun it would be to drop a grenade. It was Joe's personality and drama that made the show fun and kept the audience on their toes. 
Joe Exotic started to make a name for himself in Oklahoma and ended up running for governor. He lost, but that was to be the turning point where it wasn't about the tigers or zoo anymore, it was about him. Joe had many falling outs during the show. He lost millions of dollars fighting with people and did many crazy things that eventually got him in trouble and landed him in prison for 22 years. 
The documentary showed many things that most people don't realize happen in the United States. Netflix's release date was perfect in the sense that most of the nation went into quarantine and the show gave them something new and unique to watch. It might not have done so well if everything in the world were normal. It is an entertaining show that caught the eye of the whole nation and is highly recommended to watch.