Teacher finds great success with ultimate frisbee team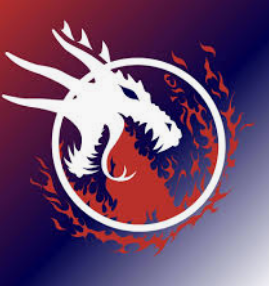 Most people in the building know that Mr. John Groess teaches math and coaches the school Ultimate Frisbee team. What they might not realize is that he also coaches a nationally-ranked co-ed adult Ultimate team.
In October, Groess' team, the Drag'n Thrust, took third in Nationals. Because of Drag'n Thrust's placement in this tournament, the team is hopeful to make their way to the World Championships. "This only happens every four years, but there is a chance we could go to the World Championships," Groess said. 
The team was first got its name and was created back in 2009. "The team name is actually a physics joke; the four forces that act on a frisbee are gravity, lift, drag, and thrust, so we took the drag and thrust and decided on Drag'n Thrust," Groess said. 
Being connected with the Minnesota Frisbee community since high school and coaching various high school and college teams, there is no question as to why Groess was offered the job of head coach. "I started coaching two years ago when the Minnesota frisbee community asked me. The season lasts from May to October, with practices twice a week," Groess said. 
Even more impressive than coaching a nationally-ranked frisbee team, is the success Groess has brought as the leader of Drag'n Thrust. "There are about 250 teams in the country, and our team placed third out of sixteen teams at Nationals last weekend. I'm hoping to continue to stay at one of the top 4-5 teams," Groess said. 
"
I'm hoping to continue to stay at one of the top 4-5 teams."
— Mr. John Groess
Beyond his responsibilities for his club team, Groess is also the Ultimate coach for both the junior high co-ed team and the high school level girls team. The passion Groess has for Ultimate Frisbee is undoubtedly one of the biggest contributing factors for students getting excited about the upcoming Ultimate season. "The difference of expectation between coaching Drag'n Thrust and the teams at BSM is around playing time and overall goals, but the joy and fun of coaching is the same for me. I don't like coaching one over the other," Groess said. 
Ultimately, Groess just wants people to have fun while gaining exposure to the sport. His favorite part of coaching is to experience the joy of the players from an outside point of view. "Being outside of a player's personal perspective, I'm able to see what each person is experiencing," Groess said.