BSM alum Michael Fabiano performs at the Metropolitan Opera
Fabiano sins in La Boheme at the Metropolitan Opera in New York.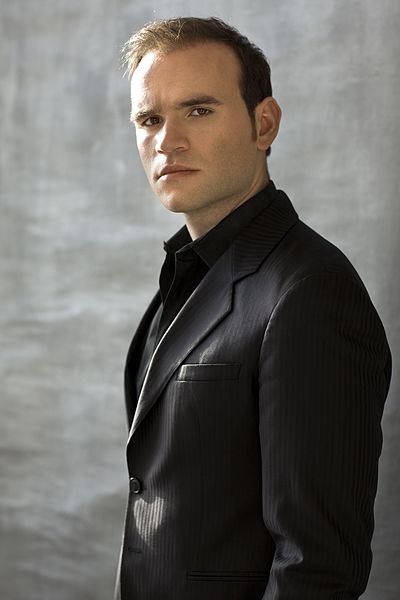 In February, live in HD, a broadcast of Puccini's La Boheme at the Metropolitan Opera in New York came to cinemas nationwide for the day, one being the West End Theater. BSM Alum, Michael Fabiano, was a featured lead in it.
Fabiano attended BSM and was a high school champion debater. BSM choir teacher, Ms. Nancy Stockhaus, was his choir teacher during his high school years, and they still keep in touch to this day. "I taught him everything he knows. The music department built his foundation for success, that's for sure," Stockhaus said.
After BSM Fabiano went to the University of Michigan for three years planning to study business but left with a Bachelor's in Vocal Performance. As a student at Michigan, he studied as a tenor and performed several roles in the University Opera Theater.
He has performed in some of the biggest opera houses around the world including the San Francisco Opera, the Metropolitan Opera, the Paris Opera, and many more. Fabiano was also the 2014 Richard Tucker Award winner.
The musical that was broadcasted live at West End Theater, Puccini's La Boheme, is a four act Italian opera written by Giacoma Puccini. The love story is about Mimi, a seamstress, and Rodolfo, a poet, falling in love at first sight but, Rodolfo's suspicion and jealousy drove the two apart. Rodolfo was played by BSM's very own Michael Fabiano. Spoil Alert: a lead in the show dies.
Senior Maddie Schafer saw the show on Saturday and found it very inspirational. "Seeing the opera basically live was super cool, and during the intermission there were interviews, and we saw the set change backstage. It was awesome how they changed it from inside a cottage to outside with snow falling. [It was] truly amazing," Schafer said.
Students at BSM are participating in a workshop with Fabiano in April. He is going to be coming to the school, and the students will prepare a song to sing for him, preferably an aria or a classical song.
Fabiano loves working with students, and he developed a foundation because of his passion for the arts called ArtSmart. ArtSmart offers high-quality music education and private voice lessons, free of charge, to underprivileged students in schools with a small amount of music programs. Fabiano truly believes that the arts are critical to children and adult's development of confidence and self motivation.