New Red Knights, First Impressions
Many who have attended BSM in junior high can look back and remember the first day of school. Feelings of excitement, intimidation, anxiety, and stress filled the air. However, every person walking in on that first day of seventh grade had one thing in common; everyone was new. With teachers guiding students through the process of changing schools and meeting new people in every class, the transition, for most, went smoothly. On the other hand, some BSM students made the decision to attend a little later and for most of them, the first day of school was a much different experience.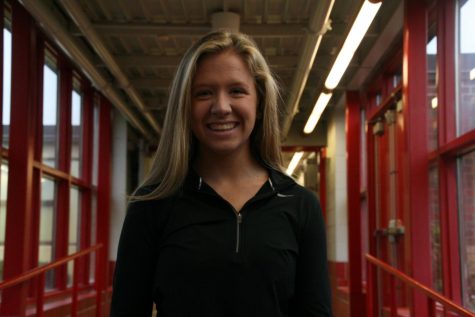 Walking into a place where everyone knows each other and friend groups have already been formed can be difficult, but for junior Ashlyn Virginia, the move was made easier by knowing a few people before hand to help her along the way.  "Everyone has helped me and it's been really smooth. Having friends that go here help the transition," Virginia said.
Although knowing people beforehand helps the move, it's not the only way to make a transfer easier. Being involved in extracurricular activities or athletics is another way to meet people and feel a part of BSM, as Virginia got to know many of her friends through being a part of the Knightettes. 
Senior Kay Franzese is also a new student, and she met people from being a part of the soccer team. Although transferring senior year may seem tough, Franzese has found it to be surprisingly easy. However, she has experienced some difficulties as well. For Kay, the schedules and hallways were much different than her old school, Red Bank Regional in New Jersey. "It was just like a block day all the time," Franzese said.  
For sophomore Brendan Amaris, coming from a Lasallian school, there are many similarities to BSM as faith and religion are significant values of the institutions. However, he does mention BSM's unique and strong sense of community. This community has helped make his transition smoother. "I like the community and how everyone can be connected even if you aren't in the same grade, sport, or activity," Amaris said.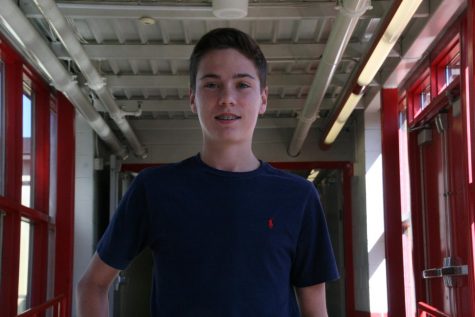 For students that go to BSM, meeting new students coming from many different places can be a very positive change through exposing the current students to new people from different communities. "By interacting with those who come from different walks of life, you learn so much. It is amazing to be exposed to something different than yourself as it just expands your own world view. My mom always likes to say 'we are all just people, you can't get anywhere in this world without help from others.' I'm so glad we, BSM, have the opportunity to have these fantastic students," junior Grace Bacon said.
With twenty-two new students total in grades tenth, eleventh, and twelfth this year coming from seven different states (Minnesota, Texas, Florida, New Jersey, Illinois, Kansas, and Georgia) and nineteen different schools, there are many transfer students with completely different backgrounds and reasons for joining the BSM community. "It's always really interesting to hear about their past school experiences and to see how BSM can fit well with what they are looking for in a high school experience," Associate Director of Admissions Betsy Van Cleve said.
Whether it's a change of a parent's job or a switch for more rigorous academics, BSM receives a handful of transfer students each year. While these students are faced with a tough time having to adjust to new school, having a welcoming community can make the transition a much better experience. "Every transfer situation is unique, and BSM is always ready to welcome these students into our community," Van Cleve said.