Countable App informs citizens about politicians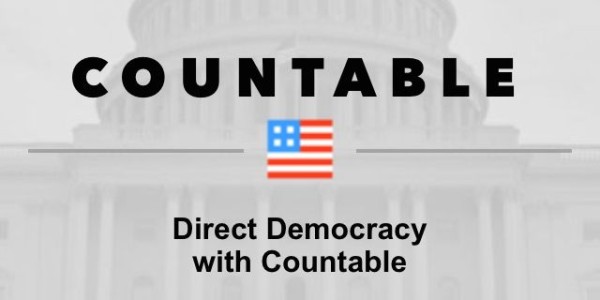 Since their creation, mobile phones have provided ways for people to get in touch with others from all over the world. From Instagram to Snapchat to Tinder, if someone wants to get to know strangers online with the click of a button, there's an app for that. But what if they want to use the powers of social media to become more politically informed or know more about the people who are supposed to represent them in Congress? Well, there's an app for that, too: Countable.
Countable is an app that makes it easy to become politically informed by helping users to keep in touch with their representatives and senators by tracking the bills that they vote on. Users start by selecting the issues that are most important to them. There are hundreds of issues ranging from war, trade deals, and foreign policy to the war on drugs, climate change, and immigration. Any issue one could be interested in is included in this app; there's even a section called "congress shenanigans," which features the hottest gossip on Capitol Hill.
"
Countable makes it easy to get a comprehensive view of how politicians represent the people. "
— Andrew Torrance
Once users select the issues they care most about, they get updates for bills and other articles that relate to those issues. Users can also discuss opinions with others in order to debate and become more informed. One can view a synopsis of a bill or the entire bill if they desire, and they can vote on the issue in order to give a general consensus of what the public thinks of it.
When users vote on a bill, they have the option to enter their address to find out who represents them. Once they find their representatives, they get a notification when their representative votes on a bill. This is highly practical, especially during election season, because it's important for people to know how their representative actually votes rather than just knowing their party affiliation and maybe a few policy positions. Countable makes it easy to get a comprehensive view of how politicians represent the people and whether or not they listen to their constituents.
The best part of this app is that its sole purpose is to get people more informed on hundreds of issues. It is very nonpartisan and not trying to push some kind of political agenda. It helps people get to know what their representatives are actually doing in congress as most of that information isn't easily accessible. These issues affect all of us, even those of us who aren't especially politically active, and we should all get informed in order to create a better democracy.