Freshman wins prestigious theater award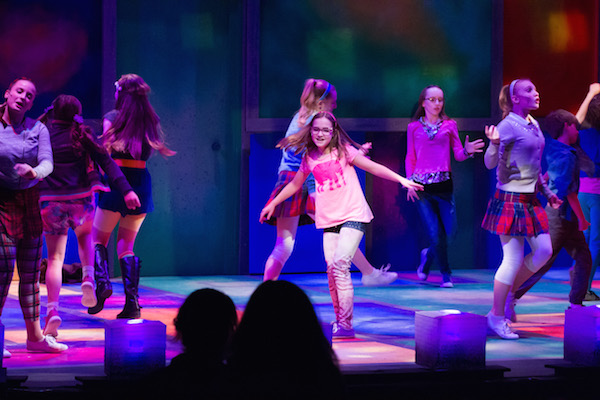 BSM has always been known for its great theater program and with it, its great actors and actresses. Many of them are successful outside of the BSM theater, like freshman Ellie Turk, who was nominated for both the "Best Young Actress" and "Best Actress" awards for the Broadway World Awards. She received second place in the "Best Young Actress" category.
Broadway World is a company that goes throughout theaters in the nation, rating different plays and actors around the country. Broadway World is a national company that gives reviews for different plays. This is the twelfth year that Broadway World is hosting the awards. They were created so fans can vote for their favorite plays and actors. Although there are awards for local theaters, people can also vote for national theater companies under the same categories as the Tony's. Ellie was shocked when she found out she had been nominated. "I just got an email one day saying I was nominated. I had no idea it was coming," Turk said.
Only ten people were nominated for the awards, and this was the first time that Turk was nominated for any award from Broadway World. "I feel really special. It's a really great experience," Turk said. She was nominated for the "Best Young Actress" award for the Minneapolis area. She is also one of the few people who was also nominated for the "Best Actress" award as well.
Turk has been acting for five years and has performed at Stages Theater, Chanhassen Dinner Theaters, and Chaska Family Theater. She was nominated for her lead role in "Junie B. Jones" that ran from September to October at Stages Theater. "It was really fun. I had a great time," Turk said.
Although she has not participated in a show at BSM, she wants to audition next year, and continue acting for as long as she can. "I want to definitely act through high school. It'd be fun to act in college," Turk said.