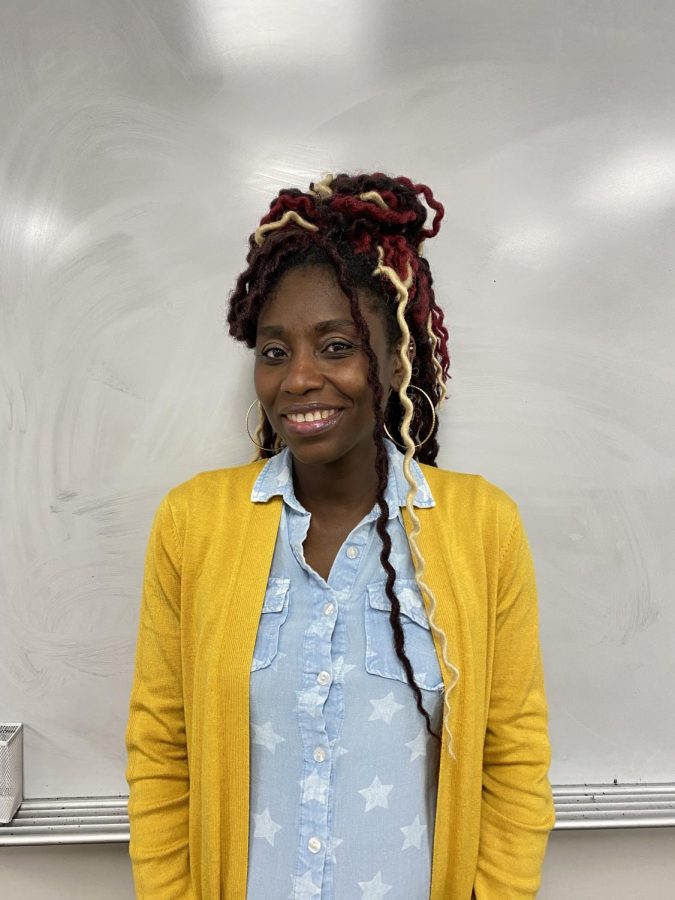 Andretta Colley Hanson (Religion)
This year, BSM welcomes Mrs. Andretta Colley Hanson, a full time theology teacher in the Senior High. Hanson hopes to get to know her students at BSM through discussions to understand their perspectives on issues pertaining to their class.
Hason began working at BSM in 2019 as a substitute teacher. In 2020, she became the full time building substitute. This year Hanson is still working full time, but as a theology teacher. Working at Benilde was not Hanson's first time being a part of the BSM community, she was also an exchange student at Benilde in 1999.
This year, Hanson teaches 10th grade Seminar theology and 11th grade Discipleship in Society. Seminar theology is a year-long course which sophomores can choose to take instead of the traditional Jesus Christ's mission in the church first semester, and the paschal mystery second semester. It covers the same bases that the traditional classes cover but in seminar form, using conversation, critical thinking, experiential learning, and in depth processing. Conversations range from the life, resurrection, and institution of Jesus Christ to the institutions of the church. Discipleship in society is a semester-long course that BSM students take their junior year. This course aims to deepen and broaden students' understanding of the Gospel message and the Church's social teaching. Students will learn about Christ's concern for others, specifically the poor and vulnerable. Students will find a service opportunity, after they discern their roles in service to others, in which they will serve 35 hours. "I have two discipleship in society classes, and I have three seminar classes," Hanson said.
Hanson began her teaching journey in Jamaica, where she is originally from, and she taught there for about two years. She then worked in the media industry as a television producer for ten to twelve years. Hanson eventually came back to teaching; she believes that she connects very well with younger people. Hanson enjoys conversing with her students, and she appreciates as well as enjoys hearing all of their perspectives. "My favorite part of teaching is discussion with the students, finding out where they are, where they are at," Hanson said.
Hanson is inspired by her interactions with students; she believes that she is learning alongside them and also from them. "I don't want them to just learn from me when I'm up there lecturing. I like to learn from them. We educate each other. We try to solve the unsolved," Hanson said.
As well as a teacher, Hanson hopes to be a guide in keeping her students on healthy paths. "Sometimes I see that a lot of younger people are going on some paths that I took. So, I would like to encourage them not to take those. Or maybe if they eventually do venture on those paths. I am here to help them to fix the wrong," Hanson said.