The song of the summer is already here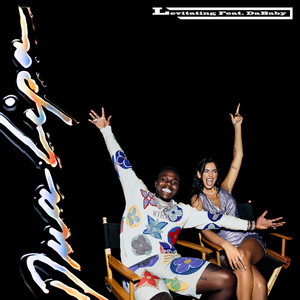 Every summer, there is a song that is on the top of everyone's playlist. Being played everywhere from boats, to docks, to Jeeps with the top down. This summer that song will be "Levitating" by Dua Lipa featuring DaBaby.
This is an incredibly unique song and defies what a summer anthem can be. Usually, a summer song will be good enough for just about three months before it's considered overplayed and boring. Levitating was released on October 1, 2020, and is still a popular song that I believe will continue to reign supreme this summer.
Thanks to the inclusion of DaBaby as a featured artist, this song reaches a very large group of people. You can hear this song being played by VSCO girls, gym bros, parents, and teachers alike, I honestly wouldn't be surprised to hear this song in a nursing home. The combination of a bona fide rapper and a rising pop star makes for a memorable song that has unsurprisingly amassed over 455 million streams.
This song is catchy for many reasons, one of them being the playful lyrics and fast delivery. There really isn't any particular verse in this song that sticks out. This could be seen as a bad thing for most people, but that's what this song does best. It's good throughout the entirety of the song, nothing sticks out because everything is good.
With a punchy baseline and electrifying instrumental, the atmosphere of this song really pops. The handclaps and ad-libs add to the jumpy composition and make the song feel relatable to anyone. It's not very often that a song can make everyone feel like the main character of their own movie, but this does it easily.
It's been a long time since people were so unified over a top 10 song. Even with the fairly recent hit of "Drivers License" by Olivia Rodrigo that amassed over 681,000,000 plays, people were very split by it. Some loved it; others despised it. This track seems to be different––while not everyone loves "Levitating"––most people can listen to it and enjoy it for what it is.
Whatever your plans are for summer, it is nearly a guarantee that this song will be on you and your friends' playlist, heard on the lake, on the freeway, by the beach, and anywhere people are having fun.
View Comments (3)