Individual wrestlers find success at state tournament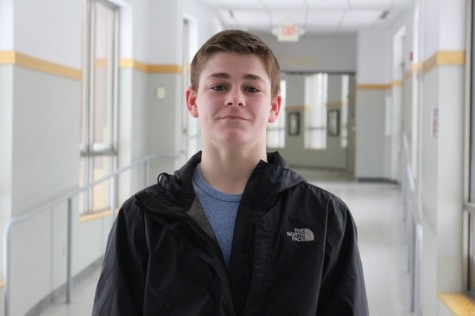 Jake Allar
Although only a freshman, Jake Allar is making his third state appearance; the most of anyone on the team. After not placing in seventh grade, Allar placed fourth last year and had hopes to win. "I've invested more time into extra practices and runs to make me a better wrestler; I've also become more prepared mentally," Allar said. Jake took third place at the 113-weight class for AA when he defeated seventh-grader Anthony Jackson of Simley. Allar also joined the 100 win club for his career earlier this season as he looks to establish himself as one of the best wrestlers the program has ever seen.
Seoulec Gunvalson 
Throughout the season junior wrestler Seoulec Gunvalson has proved to be a dependable competitor for the wrestling program and was one of the eight wrestlers who represented Benilde-St. Margaret's at the state tournament. On the season, Gunvalson won six matches while losing nine, but finished second at individual sections at the 145 weight class. At the state tournament, Gunvalson was defeated in his first match by Aaron Senne of North Branch. "He had a good season and hopefully can build off of it next season and return to state," said senior teammate Christian Ehlen.
Hunter Rust
Junior Hunter Rust took second place in the 123-weight class at individual sections to qualify for the Class AA state tournament. Rust has wrestled for 11 years and enjoys it because it's something fun to do, but also keeps him in shape. "My favorite thing is hanging out with the team, my least favorite thing is cutting weight," said Rust. Rust was defeated in his two matches at the state tournament, but next year will look to return to the state tournament as one of the leaders of the wrestling team.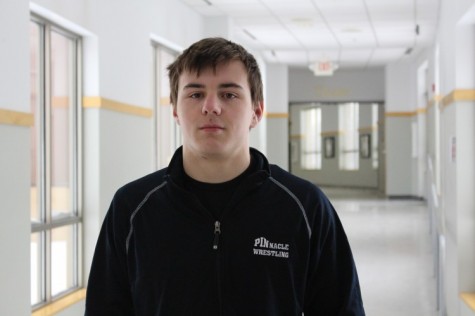 Logan Kass 
From the age of four, junior Logan Kass has been pinning down opponent after opponent on the wrestling mat. At the 5AA individual sections competition, Logan punched his ticket to the class AA high school state finals after achieving first place in the 138-weight class. Kass entered the state tournament ranked second among class AA wrestlers of the same weight and took third place in his weight class at the state tournament. "It's taken a lot of time on the mat" to get to the place he is today, Logan said.
Carter Burn
Four years ago, senior captain Carter Burn's wrestling career began when his mom asked him if he was interested in joining a wrestling camp the summer before freshman year to try something new. Burn loved it after the first day, not only for the workout, but he had also fallen in love with the sport. His rituals before matches include listening to his wrestling playlist on Spotify and thinking about moves he will hit to get the win. Carter placed first in the 170-weight category in the 5AA section meet to advance to his first state tournament of his career. Burn was defeated in the first round of state by Joe Weeding of Dawson-Boyd/Lac qui Parle/Montevideo United, but despite the loss, Burn finishes his high school career receiving four letters in wrestling.
Jameer Anderson
After a disappointing performance last time he was in the state tournament, sophomore Jameer Anderson is looking to redeem himself. "Last time I got knocked out in the first round, but this year I wanted to make it to the second day," he said. Jameer took second place at the 195-weight class during individual sections. Anderson went through extensive workouts and dieting in order to improve himself before the tournament. "I've done a lot of preparing so I can do better [at the tournament]. I've gotten quicker and lost weight," Anderson said. Despite these changes, Anderson was defeated in his first, and only, match of this year's state tournament.
Christian DuLaney
Senior captain Christian DuLaney has been wrestling since he was in 3rd grade and was influenced by his older brother who was also a wrestler. "I decided to join wrestling because I thought it looked fun and seemed different than most other sports," said DuLaney. This is not DuLaney's first time going to state. Last year he finished in second place in the 182 lbs weight class and unfortunately lost in the finals. "There is always heavy competition, especially in state, and this year knowing that I made it to state again feels really good." DuLaney took second place again this year at the 220-weight class where he was defeated by Clay Broze of Cannon Falls.