Gobarbra.com makes you feel as awesome as Streisand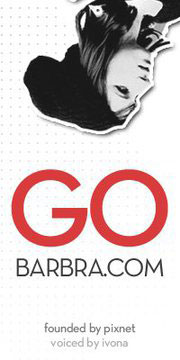 Ever wanted to put your own name into a toe-tapping dance beat? GoBarbra.com offers that chance to music lovers striving for fame: taking the infectious earworm "Barbra Streisand" by Duck Sauce, you can type in any name to replace Barbra's in the song's catchy tune. The site offers over ten different voices, ranging from Welsh to chipmunk, allowing for even more customizations. The best part? Your new song plays on repeat, letting you dance to your own name for as long as you like.
About the Writer
Emily Kline, Diversions Editor
Despite popular belief, Emily "E-Kline" Kline is not an estranged cousin of Edline, although she is your parents' best friend. Emily "Emzie"...