NHS to hold annual blood drive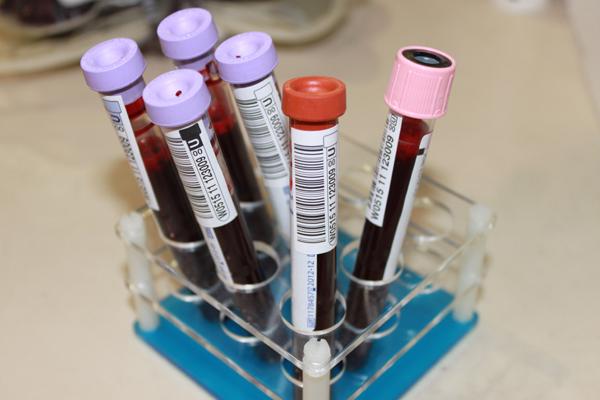 Junior Alex Rios-Diaz intends to donate blood for the first time on November 16 for the National Honor Society's Fall Blood Drive, hoping to be joined by other donors NHS aims to recruit. The Fall Blood Drive continually receives a generous response from the school body, and NHS hopes that this year will be no different.
NHS has partnered with Memorial Blood Centers for 17 years for both the spring and fall drives, and the alliance has worked smoothly for a long time. "They handle all of the technical stuff—bringing the equipment and nurses. Our main job is recruiting and signing up the donors," said Mr. Rob Epler, advisor of NHS.
During lunch periods the week before the Blood Drive, held on November 16, students sign up to give blood at the event. "We recruit donors by bringing in the blood drive mascot and going around at lunch to see if the upperclassmen would like to participate," said senior Anna Slayton, NHS Blood Drive chairperson along with seniors Ian Norman and Juliet Beckstrand.
On November 16, students who plan on donating blood will go to the Haben Center during their Wellness hour and should be both physically and mentally prepared for the procedure. "It's a good idea to have breakfast and to be well-hydrated. It's a little uncomfortable, but it's not as bad as you might think," said Mr. Epler.
The Blood Drive offers a simple way to give back to the community with little personal inconvenience. "I love the Blood Drive because it gives me a chance to know that I am helping to save lives in the community. For all you know, you saved your neighbor's life by giving nothing more than 30 minutes of your time," said Norman.