"So What" is "So Beautiful" and vice-versa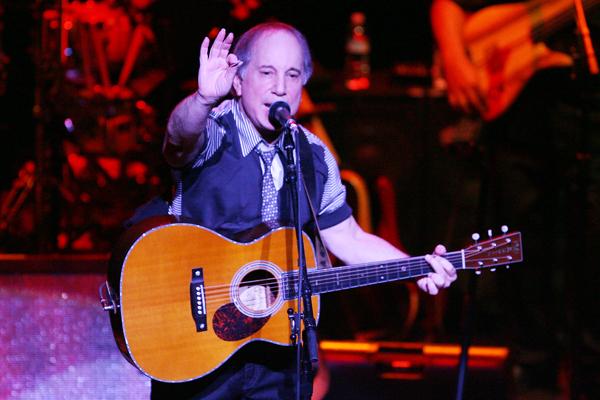 Paul Simon re-invents himself yet again in his new album, "So Beautiful or So What," giving new life to a lengthy 46 year-long career, and proving that a 70 year old man can still do something.
Simon, born in 1941, teamed up with Art Garfunkel in 1965, cranking out such timeless hits as "Mrs. Robinson," "Bridge Over Troubled Water," and the haunting "Sound of Silence." Since then, his sound has evolved, while always maintaining the signature vocals.
Simon does indeed sound older in some tracks than he did when he teamed up with Garfunkel so long ago, but the age adds a bluesy, smokey tone to Simon's distinctive vocals.
The album opens with "Getting Ready for Christmas Day," which sounds like the Paul Simon from years past. Unlike other elderly artists, Simon doesn't make the mistake of trying to sound young again, but instead approaches this album with wisdom accumulated throughout his career.
Simon showcases this wisdom in the opening track through his use of upbeat acoustic rhythm guitar, and samples from what sounds like mutterings from a deep southern Baptist church congregation.
Track four, "Rewrite," begins with some furious acoustic fretwork which continues throughout. In this track, the album's southern gospel roots begin to show through Simon's vocals, and the bold whistling riff.
It could be said that this album is the complete evolution of Paul Simon's work, and as Elvis Costello said commenting on the album, "[It] deserves to be recognized as among Paul Simon's finest achievements."
Track two, "Afterlife," perhaps best illustrates this full circle of Simon's work, showcasing both the best of the vintage Simon, and a fresh, new face of Simon that sounds something like Ezra Koenig of Vampire Weekend.
The staggered rhythm and harmonica give this track a definite indie feel, but Simon's vocals bring it back to a comfortable medium. The brilliance is in his balance of old and new sound.
Critics have given "So Beautiful or So What" overwhelmingly positive reviews, except for Pitchfork who said that: "There's something humanizing about the album's shortcomings".
I however, find that the shortcomings weren't shortcomings at all, but instead another evolution of Simon's sound. Whether or not the evolution is complete, we have yet to see.