Anthony Edwards the best Timberwolves Player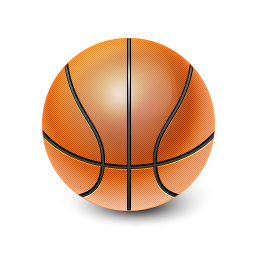 Anthony Edwards, a NBA All Star for the Minnesota Timberwolves has a bright and successful future ahead of him. Edwards has been the Timberwolves saving grace in this year's playoffs as he saved the Timberwolves from a sweep against the Denver Nuggets in game four of the series when he dropped 34 points. He has also joined the likes of Kobe Bryant, Lebron James, and Luka Doncic as ranked second for most 30 point playoff games before turning 22.
Anthony Edwards is a breath of fresh air that the NBA and more importantly the Timberwolves has seen. Players like former Timberwolves athlete Patrick Beverly and the NBA legend Charles Barkely have all given Edwards a lot of praise. Charles Barkely believes Edwards to not only be a star but a superstar and Patrick Beverly believes him to be the next Michael Jordan. With all of this praise it may seem like he is overrated but his stats do not lie and he is on the road to becoming one of the best players that the NBA has ever seen. During the 2022-2023 regular season Edwards averaged 24 points per game which ranked him 16th for points and during the playoffs he was ranked 3rd with an average of 31 points.
Although his season might be over he has made a huge impact on the league. I believe that the Wolves should build around Edwards to make him and the rest of the team a true threat in their games. With all of his potential it is easy to see him going down as one of the greatest of all time. I believe that during the off season he will only continue to improve and come back better than before. The Timberwolves have needed a player like Edwards for a long time and now that we have him I hope we can do everything to bring him greatness.
Watching him play is always a great time because he plays with such skill that it always is entertaining to watch. He plays like someone who is in their sixth or seventh season in the NBA. Anthony Edwards I believe is the best player we have had since Kevin Garnett which may seem to some a bad take but with all he has achieved so far and how much time he still has left in the NBA, Edwards is the best player we have had since Kevin Garnett.
Overall, Anthony Edwards has gotten some well deserved praise and attention from some big names in the NBA. He has been the Timberwolves' saving grace and best player currently. Going forward into the future of his career I see that he is destined for greatness.