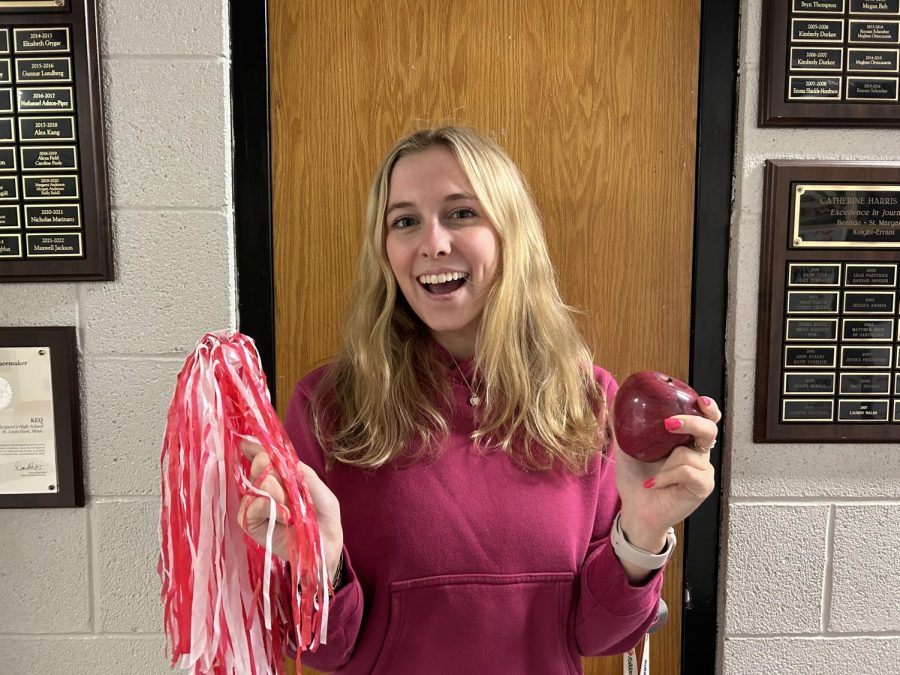 Megan Cornell
Hardest class you've taken?
Definitely AP Calc BC because it's a higher level of math and the tests are really difficult. Our whole class became closer as we conquered the new struggle of a different math class… except the snapchat group left me on open right now, so I'm a little frustrated.
Favorite class you've taken?
My favorite classes have been AP Human Geography because it was really relevant to current events and I felt like it was something I could actually use in my real life. I also liked journalism because it was a new format of class where there's a lot of opportunity for student leadership. It was trying out a new style of writing that I never learned before.
Advice to underclassmen?
Don't put too much pressure on yourself to get good grades; just give it your best shot and your teachers and classmates are all really supportive. So as long as you try your best you'll do well. Focus on building relationships with your classmates. Really enjoy your time at BSM because it will go by fast.