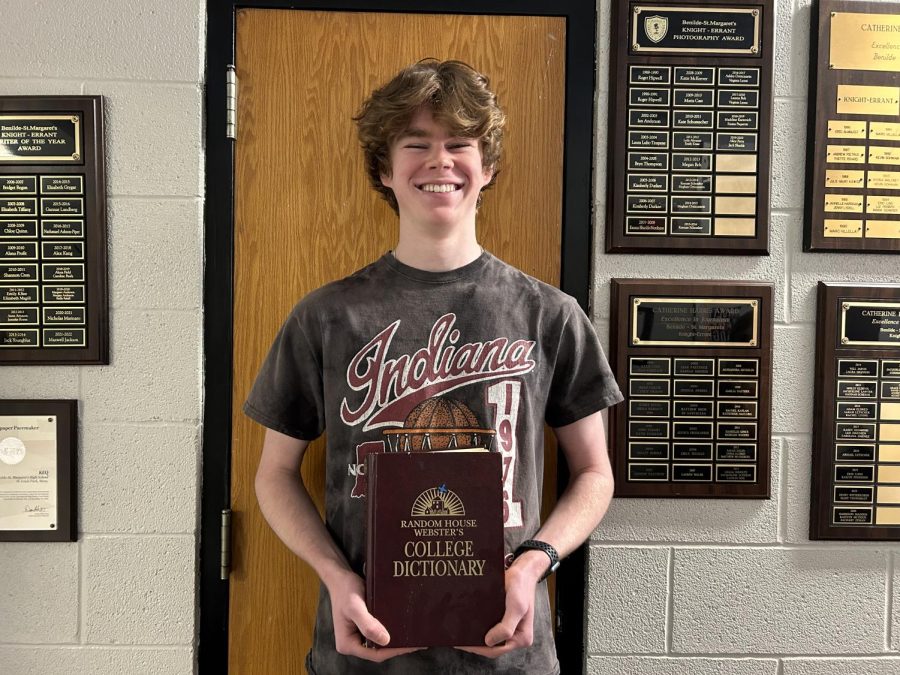 Matthew Robinson
Favorite class:
My favorite class, content-wise, was probably film studies. Making my movie at the end of the semester was a very unique experience and I had a ton of fun with it. Another one of my favorite classes was Calc AB because I really liked the class, I had a lot of my friends in my class, and I had some good teachers.
Study hack:
I like to make a sheet. Some teachers let kids use a cheat sheet on tests with some information that they think will be useful. I do this for every test even if I'm not allowed to use the sheet. I take a piece of paper, and write down all of the essential information on it. I usually fill the paper up. The first way that it helps is to give me something to look over, so that I have all of the most important stuff on one sheet. The second way is that by writing it down and making the sheet I start to memorize the information better. And third, it makes me feel more confident about the test because, almost always, I can fit everything I need to know on one piece of paper and that makes me more confident that it isn't that much material.
Advice to underclassmen:
Push yourself to be the best you can be in school, but also don't let the pressure to be an insane student get to you. Life is about finding balance. DO NOT let school run your life, especially in subjects that you don't enjoy. I don't like history. Because of that, I have never in my life taken an advanced history class. Do what you like! Additionally, don't take so many difficult classes that you can't do anything else. Save time for exercise, family, friends, and hobbies.