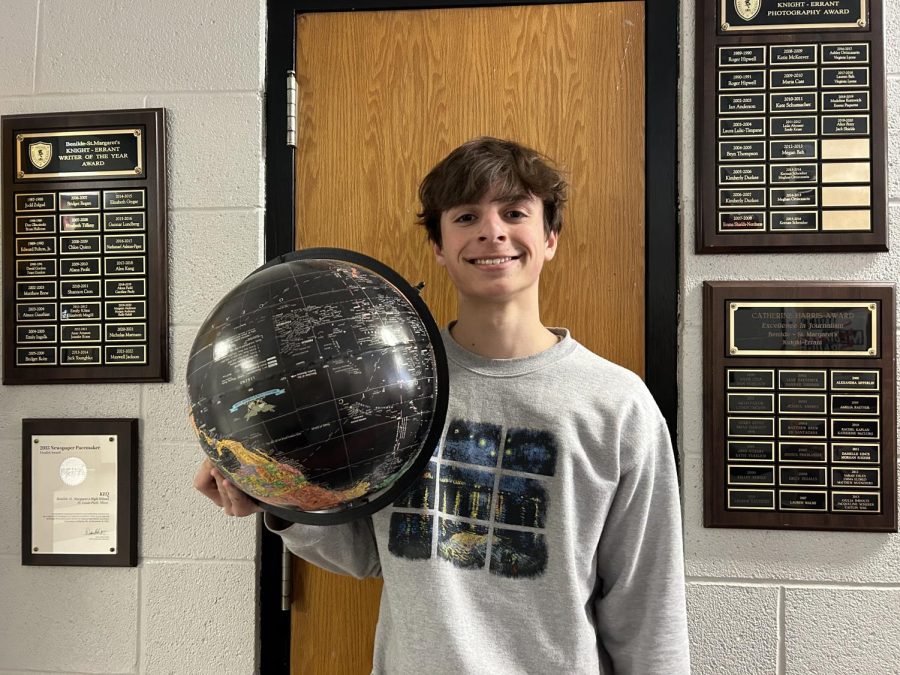 Lance Hoover
Favorite BSM memory:
Road Tripping to Port Washington, Wisconsin in April 2022 with the BSM Red Knotes for "Acapocalypse" was so much fun. I made so many memories with some of my favorite people at BSM, we really are a family. It was also great to spend time with the seniors graduating that year before we had to say goodbye. 
Study hacks:
There's a lot of nights where I'm sleepy, not working very fast, and easily distracted. So I choose to just wake up early so I can reset myself to be productive. Also by waking up early, I'm guaranteeing that I will at least have gotten adequate sleep, instead of no sleep and no homework done. If you're struggling to get yourself to do any work, do whatever you can to make it easiest for yourself. Reward yourself after homework with food or a tv episode, play study music (I recommend Life in Motion by Dayglow), or use a Pomodoro timer. I also like changing up my study space, whether that be a public library or a Caribou.
Advice to underclassmen:
My advice is to try to strike a balance between caring about grades and learning for the sake of learning. I find that grades are often not a true representation of learning and knowledge. I think it's important to try not to be regurgitating information for tests but actually find ways to be excited about the curriculum. Grades can come down to so many factors that may not truly represent you, like how you can be incredibly knowledgeable in a class but not turn in a few assignments, or you're the hardest working person in the class but have the lowest grade. Don't get me wrong—I totally understand the stress and importance of getting good grades. But I caution underclassmen because it's easy to get trapped in that mindset, especially in BSM's environment where I've found it's common to be competitive about grades.