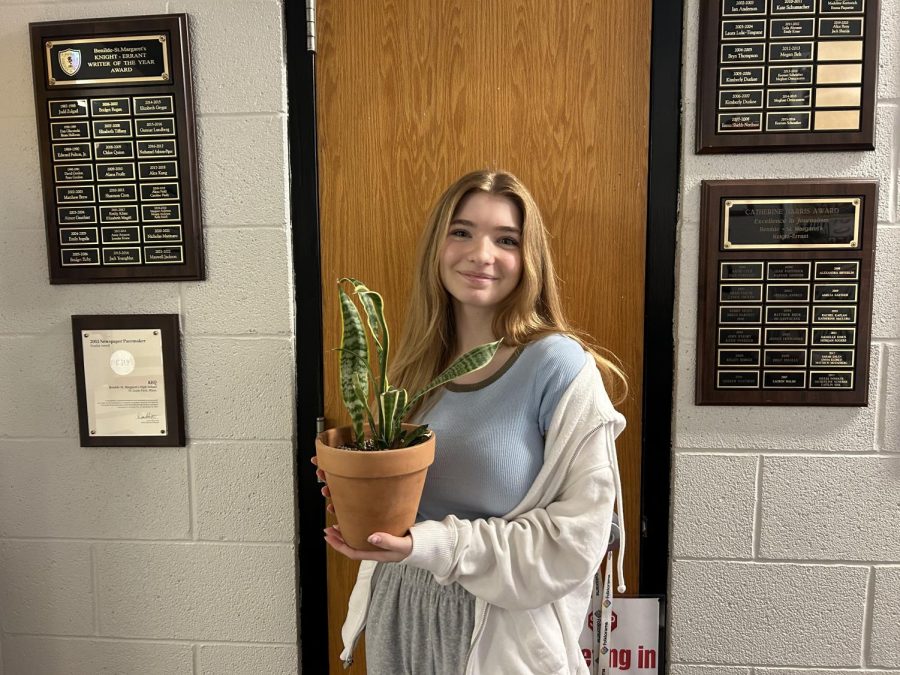 Hannah Coonan
Favorite BSM memory?
I would say probably  homecoming of this year, it was just really fun to be with people and it's our last homecoming so there was a lot more  pride and then we also got to wear our senior overalls for the first time. So that was fun.
Favorite Class?
My favorite class is probably physics right now. I like math a lot, so I like that. Then we also just do a lot of fun projects that are more like hands on so it's less worksheets and it's just more doing stuff, which is fun. 
Advice to underclassmen?
I would say to just do clubs that interest you and not necessarily what's gonna look good on a college application because there's no point in spending hours every day doing something if you don't really like it. So just choose clubs and activities that you really like.