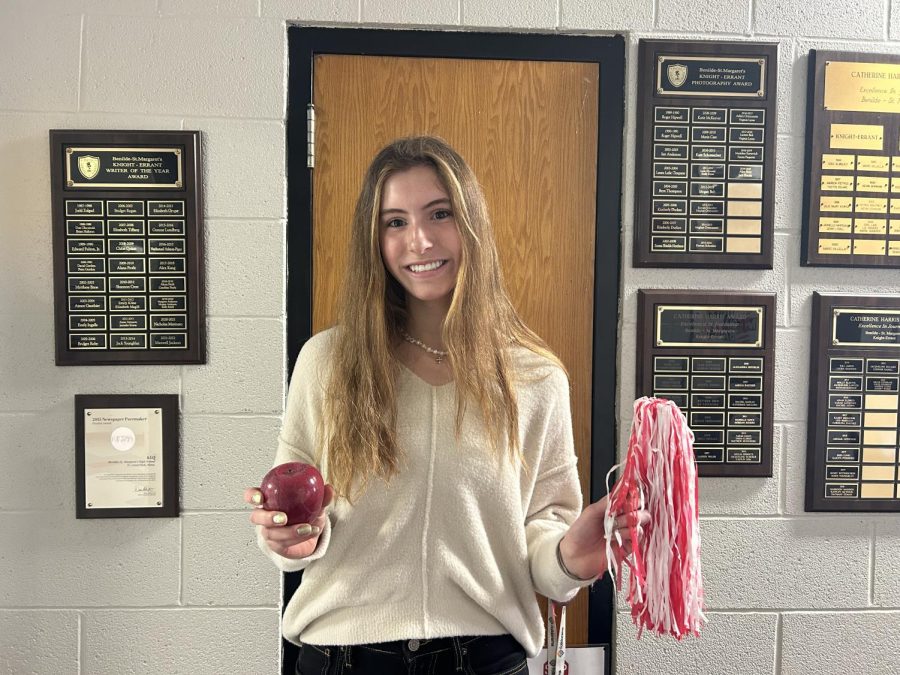 Genevieve Larson
Hardest class you've taken?
The hardest class I've taken was AP Chemistry last year. Most of it was really new to me and super complex. However, this still ended up being one of my favorite classes and [Chemistry Teacher Lisa Bargas] is an awesome teacher.
Plans for next year?
Right now, I'm planning on attending Washington University in St. Louis and studying Biochemistry and Anthropology.
Advice to underclassmen?
My advice to underclassmen is to be involved at BSM year-round. I didn't do a winter sport for BSM until senior year with Nordic Skiing, and it was so fun. It was such a great team and competition environment. Also, mix up your classes with some hard classes that challenge and interest you and some classes that are a break for creativity.