Music Radar: This is Why Album Review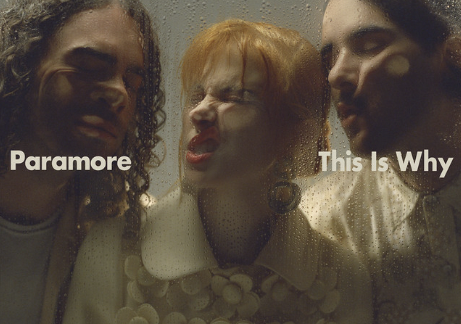 Paramore has always been a group that was on my radar, but I never took the time to sit down and listen to any of the alternative rock group's albums. That all changed with the trio's newest effort, This Is Why.
The album starts off really well with a three track run of, "This Is Why", "The News", and "Running Out Of Time". "This Is Why" introduces us to the sound of this album in a very funky way. The guitars sound like they're improvising over the drum and bass groove that explodes into a rocking chorus. The track entertains the ears while simultaneously making a self commentary on the band's vision for the future versus the expectations of fans and critics.
"The News" is the weakest of the first three, it starts off with a bustling drum beat and lead guitars that sound broken and stuck together in an off putting but interesting way. The lyrics of the track talk about the news media and how the media constantly wears us down by feeding us negative news just to drive their profits. Singer Haley Williams leaves no questions as to what she wants us to do when she screams "Turn off the news" on the chorus.
My personal favorite track is next with "Running Out Of Time". The song's incredible dynamics and performances had me reaching for the replay button on the first listen. The jazz influence mixed with the more funk centric sound of the album create a very fun song with lines pointing at Williams' poor time management skills.
Song number 4 on the track list and the worst song on the album, "C'est Comme Ça" is next. The funk elements of this track do not help the vocal performance here as the lyrics fit awkwardly in the chorus and the na-na-na-na fills aren't the best sounding in the world. The song is still engineered well and the production is very well done, but the vocals just do not jibe with the song.
The rest of the album settles down into a more relaxed tone after "C'est Comme Ça", "Big Man, Little Dignity", and "Liar", and "Crave" are all beautiful pop rock songs that give us some time to breathe after the everest of energy that was the first four tracks. They still have the playful energy that was brimming from the first half of the tracklist, but now that energy is displayed more maturely through the emotion of the vocals.
This Is Why is a great release by the legendary rock veterans. It successfully pulls off being an accessible rock record without falling into the common pitfalls that many modern mainstream rock albums today fall into. I have to give Paramore's This Is Why an 8/10